Photo Credits: Chevrolet

Chevrolet hosted a launch event for the new 2022 Corvette IMSA GTLM Championship C8.R Special Editions this afternoon on the converted race track that is now installed on Detroit's Belle Island. On hand were both the 2022 Accelerate Yellow and the Hypersonic Gray versions of the new special editions. along with the No. 4 C8.R race car and a Stingray Pace Car.
While we are still waiting for an official release on the new special editions from Chevrolet, we caught this news report from WDIV 4 in Detroit who was on hand during the event and spoke with Corvette Racing Program Director Laura Klauser following the event:
"There is nothing like your home race," said Klauser. "You have access to all the employees that you've worked with so you know you've got fans that are just loaded on here, cheering you on. Our executives will be down here, it's easy for them to come and attend the race. It's really your opportunity to shine in front of your leadership, and to give back to the people that make our program successful – all the fantastic employees of General Motors."
From Click on Detroit via YouTube:
The bridge to Belle Isle is typically packed, but on Wednesday afternoon it was closed for a special reveal.

The IMSA GTLM Championship C8.R requires a 3LT trim package and the Z51 Performance Package, and the special edition package adds $6,595 to the price. Based on 2021 pricing, the cheapest C8.R Coupe would cost $85,535 While the Convertible model is $92,535.
While we are waiting for the official details from Chevrolet, here are some new images from Chevrolet: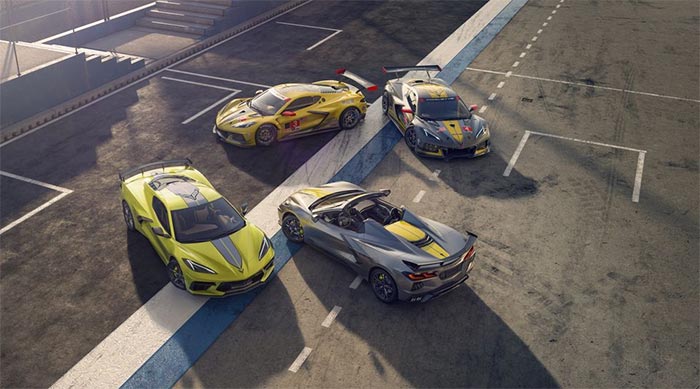 Update:
Chevrolet released this video from Belle Island Reveal late Wednesday:

Source:
Click on Detroit / YouTube

Related:
Chevrolet Will Offer a Corvette C8.R Special Edition for 2022
The 2022 Corvette Visualizer is Now Live
Corvette Racing at Detroit: Home Sweet Home