Watch this short YouTube video to see a wrecker flip a black C6 Corvette coupe back on its wheels, following a rollover crash in Lexington Park, Maryland.
Fire and rescue personnel answered the call at about 11:13 a.m. Tuesday. Crews found the Corvette upside down on its top along the side of Mattapany Road.
At first, the driver was trapped and his legs pinned, but firefighters were able to quickly extract the driver, who refused medical treatment and apparently suffered no injuries, despite the serious appearance of the accident.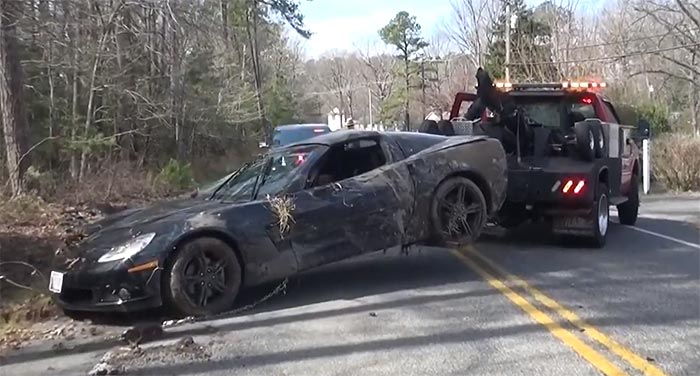 No word yet on what caused the crash, but it's a miracle that the driver wasn't hurt after the car landed on its top.
A headline on a story about the crash on thebaynet.com says the Corvette was totaled.

Source:
thebaynet.com

Related:
[ACCIDENT] 1994 Corvette Catches Fire in Southwest Florida Neighborhood
[ACCIDENT] Intoxicated C6 Corvette Driver Crashes Into a Bar
[ACCIDENT] Yet Another C8 Corvette Has Fallen Off A Two-Post Lift