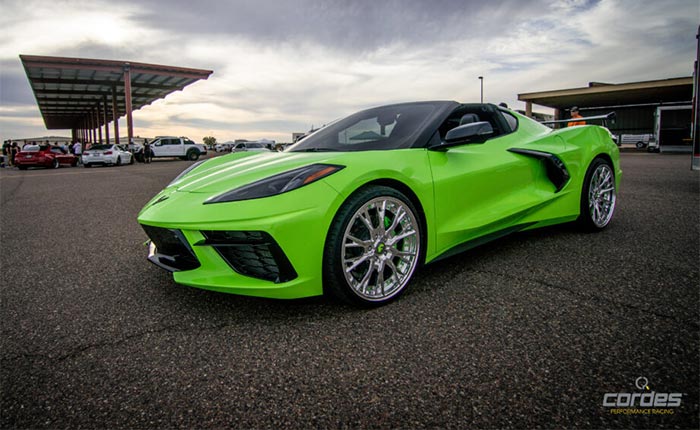 Even though it's still rare to spot a new mid-engine Stingray on the road, we all want our cars to be more distinctive than the next guy's.
Joey Annoreno, an Arizona enthusiast, has taken that individuality to a whole new level, but now, after just 3,800 miles of enjoyment with VIN 1034 he picked up last March, he's willing to part with his creation to make room for the hardtop convertible currently on order.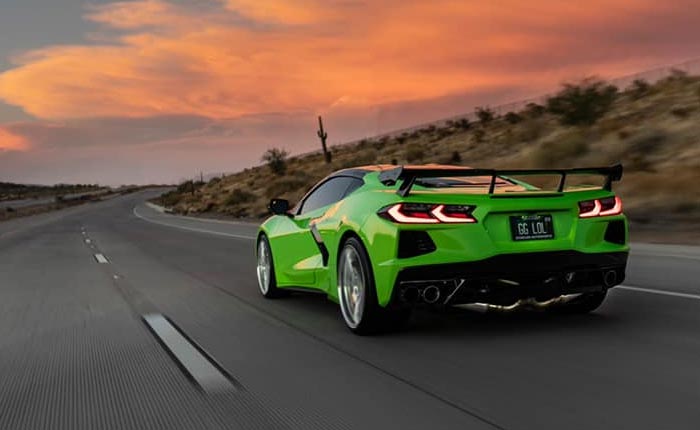 The car originally started out with an MSRP of $78,000 as a 2LT black on black coupe and featured some nice upgrades, like the carbon fiber interior trim, high wing spoiler, front lift, black Trident wheels, and GT1 seats.
Joey has transformed the car into his own masterpiece, but the changes weren't cheap. He has added a custom full body Inozetek wrap in an eye-catching bright green with complete ceramic coating for $5,500, then paint-matched the brake calipers and engine cover for another $1,500 before doing a full ceramic tint for $750.

We love the two-piece 20/21 Forgiato Tecnica wheels inside Michelin 4S tires that set him back $11,000, and he also added a custom Cordes Performance Racing cat-back exhaust system said to have increased the stock 495-horsepower engine by another 30 to 38 horsepower.
Joey has the car up for sale on Facebook for $125,000 or best offer.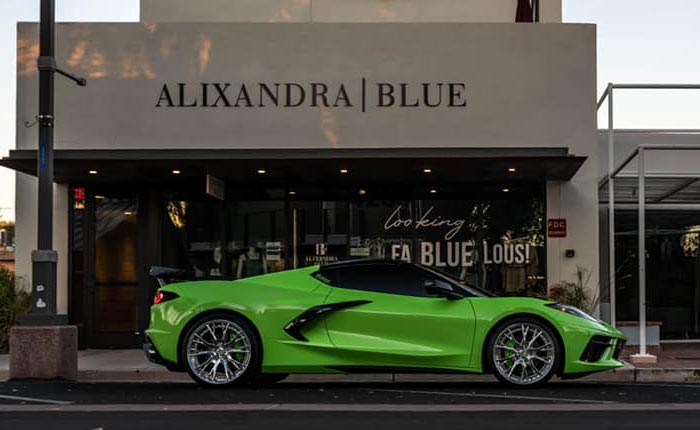 Considering the impressive upgrades he's made, the current hot market, and the detailing he gives the car weekly whether driven or not, if he can find someone with similar taste, he might just get his price.


Source:
Joey Annoreno / Facebook


Related:
Faith Hill's 1960 Corvette Offered for Sale This Weekend at the GAA Auction in Greensboro
Corvettes for Sale: 2014 Corvette C7.R Racecar Hits Bring A Trailer
Corvettes for Sale: 2002 Corvette Convertible 6-Speed with 320 Original Miles