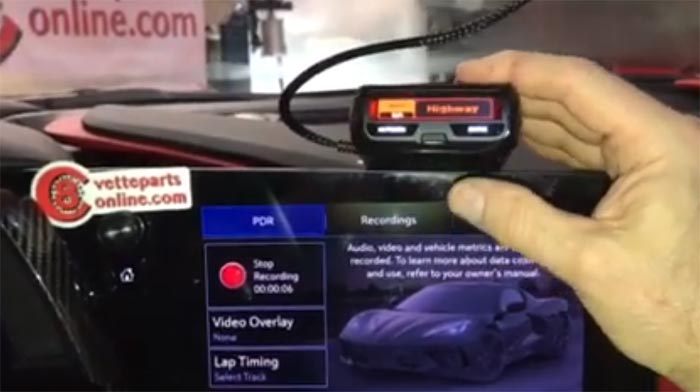 Here's a quick way to hook up your radar detector to your C8 Corvette's rearview mirror power source from our friend Rich at C8VettePartsOnline.com.
The process requires an RJ11 cord with wire plugs on the end. You can see an example here at Amazon, but you need to get whatever power source fits your radar unit. Rich says he got a three-pack and it was the smallest wire plugs that fit into the rearview mirror's power source.
In the video below, Rich points out how to remove the mirror's back cover and then the power coupling inside to hook up the power leads. Then it's just a matter of matching up the red wire to red and black wire to black. The quality of the video is a bit on the lower resolution side, but it sounds like that once you get the back cover off, everything else should be self-explanatory.

Good luck, and as always, obey your local traffic laws!

Source:
C8VettePartsOnline.com via MidEngineCorvetteForum.com

Related:
[VIDEO] Hennessey Makes Installing Their C8 Corvette Exhaust Upgrade Look Easy
Cool DIY Mod: Paint Your Corvette Grand Sport Emblems
[VIDEO] Pretty Nifty DIY Trailer Hitch for the C7 Corvette