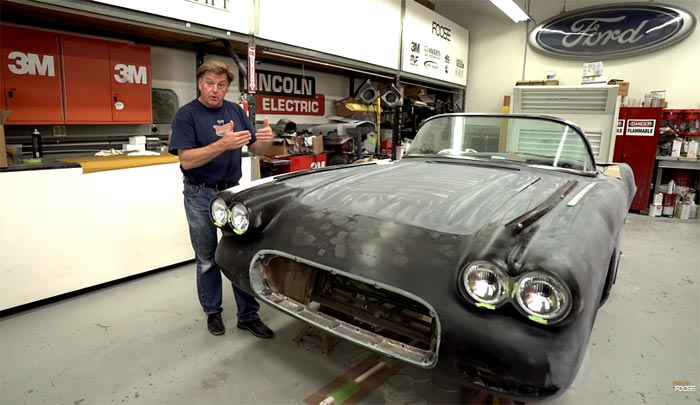 Fans of Chip Foose and the TV show Overhaulin will enjoy this new video of Chip and his team working on a custom 1962 Corvette. I've always enjoyed watching Chip in action and his attention to detail and ability to describe his vision ahead of the build always amazes me.
For this 1962 Corvette project, the car is given the widebody treatment and will soon ride on an Art Morrison chassis. Throughout the video, you will see Chip doing much of the work on the Corvette himself. From cutting fenders to bending chrome bumpers, he certainly isn't worried about getting his hands dirty.
This is just Part 1 of the project and we hope to check out any future episodes as they arrive.
From Foose Design via YouTube:
Take a peek at the latest project in the Foose Design shop! This '62 C1 Corvette is getting a complete makeover from Chip and his team.

Source:
Foose Design / YouTube

Related:
[VIDEO] Watch Chip Foose Work his Magic on the C5 Corvette
[PIC] Chip Foose Appreciates Those Early Corvettes
[PICS] The Corvettes of the 2015 Detroit Autorama