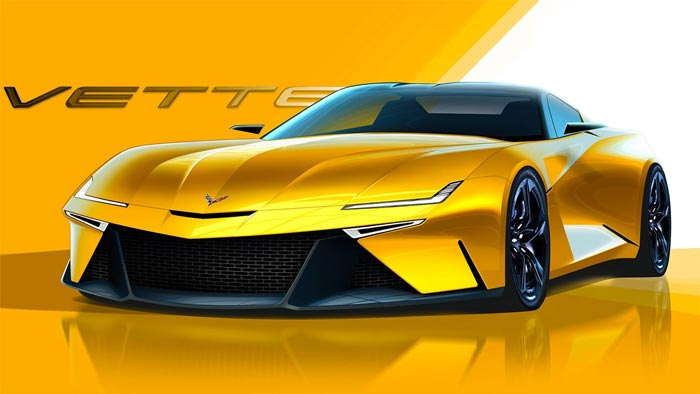 We haven't even gotten full-steam into production of the C8, and already somebody is imagining what the C9 Corvette could look like.
This particular example, from the mind of Brazilian designer Ruperto Mallosto, has absolutely zero chance of ever seeing the light of day coming out of the Bowling Green factory that assembles Corvettes, mainly because it's a front-engine design.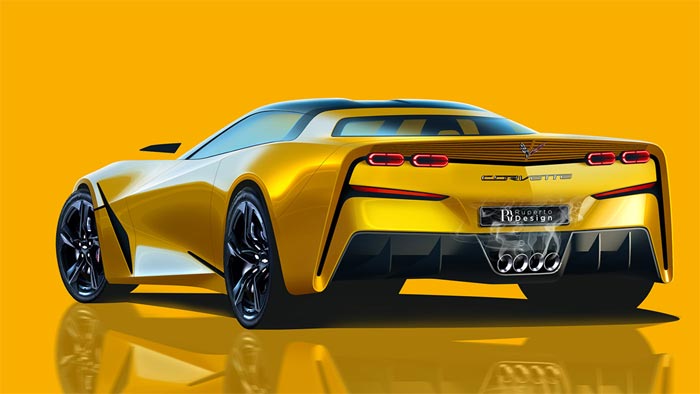 While it's obvious that General Motors is 100 percent committed to the mid-engine Corvette, we have to admit we like the look that Mr. Mallosto came up with if they did return to the front-engine architecture in a few years. It's very reminiscent of the actual C7 front-engine car, with its long hood and short rear deck, but at the same time with a different enough and simplistic enough look at both ends to make people go, "Whoa!"
This drawing did raise a question for us: If the Corvette ever became strictly electric, would the weight of the batteries make it feasible to revert to a front-engine layout? The idea behind changing the engine's location to the rear of the car was to make the weight distribution better, leading to better handling and performance capabilities.

We're not smart enough to know what the effects of a totally electric-powered architecture with its heavy batteries would do to these characteristics – it may be that such a Corvette would still be better off as a mid-engine design. But if that turned out not to be the case for an electric C9, Mallosto's drawing is a good jumping-off point, in our opinion.
We'll play devil's advocate and wonder just what the effect would have been on, say, a 1997 or a 1980 or a 1967 Corvette if the engine had been yanked out of the front end and moved behind the driver. Challenge to aftermarket shops like Gas Monkey, how about making a custom mid-engine Split Window Coupe? Now that would be something to see!

Source:
Pedro Ruperto Mallosto via AutoEvolution.com

Related:
[VIDEO] What if the C8 Corvette Was Rendered as a Front Engine Sports Car?
[PICS] C8 Corvette Rendered as a Front Engine Model
[PIC] C8 Corvette Rendered Low and Wide by Instagram Designer