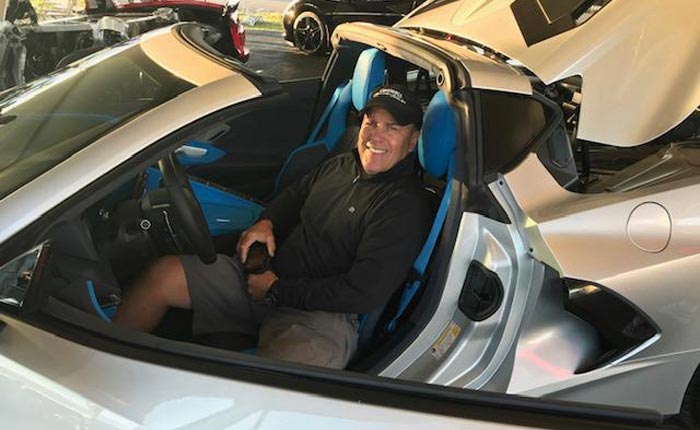 Last week we introduced you to a new Corvette-centric podcast hosted by our friend Steve Garrett called CORVETTE TODAY. In the inaugural episode, Steve talked with 2020 Corvette owner and CorvetteBlogger contributor Jeremy Welborn (aka Jagamajajaran on the Corvette Forum) and the interviewed garnered over 800 listens.
This week Steve sits down to talk with Mike Furman. It's not unknown around here that Mike is the #1 Corvette salesperson in the world and now is your chance to hear some of the cool stories about Zora Arkus-Duntov as well as a very interesting story about Tom Cruise and Mike Furman back in high school.
Listen to CORVETTE TODAY Episode #2 via Anchor.FM:

Sign up to CORVETTE TODAY and be notified when new episodes are available. You can also check out the CORVETTE TODAY Facebook Group for discussions of the various episodes.
And make sure you tune in next week as I will appearing as his guest on CORVETTE TODAY and it should be a lively conversation!

Source:
Corvette Today Podcast

Related:
[AUDIO] Introducing the 1st Episode of the Corvette Today Podcast
[AUDIO] Doug Fehan Featured in Podcast with IMSA Radio
[AUDIO] Chevrolet Shares the Sound of the C8 Corvette's Exhaust Note