Photo Credit: Chevrolet

Happy March and welcome to Quick Shifts! Quick Shifts is a content feature here at CorvetteBlogger featuring links to Corvette and automotive-related stories of interest.
You can stop arguing, Bugs and Daffy because we are 100% into C8 season! After going all-C8 last week, we are at it again with a slew of new mid-engine Corvette content from across the net.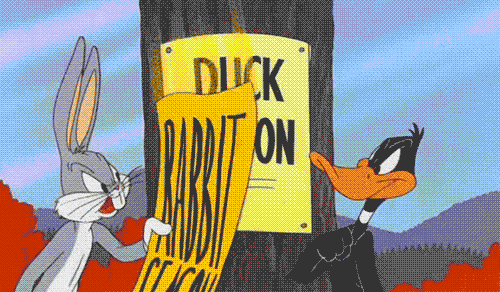 FIRST GEAR
We will start by sending you in the direction of Car and Driver who posted the 2020 edition of their Editor's Choice list. This never gets the kind of press that their 10 Best does but it is a far more comprehensive list. As we have already come to expect, the C8 got the nod but, in somewhat of a surprise, it was a part of a four-way tie for "Best Sports Car."
Also making an appearance after being named "Best Muscle Car" is the Camaro ZL1; which, of course, raises the question, if you were standing in a Chevy showroom with $60,000 burning a hole in your pocket, which do you pick; a 650 horse Camaro at a discount or a bare-bones 1LT Stingray?
We have a feeling that most of our readers would still go with the 'Vette but the Camaro is very strong with the force! When you think about it, the ZL1 makes a lot of sense; they are available for immediate delivery, regardless of desired body style, have an optional six-speed stick, and the crazy (in a good way) 1LE package is available. All of that riding on GM's highly touted Alpha platform, makes for quite the compelling vehicle.
Check out the full list at CarandDriver.com and let us know how you'd spend your $60k in the comments!

SECOND GEAR
C8 Reviews! Our founder just blasted to Las Vegas like Randall "Memphis" Raines last week to finally get his blogging mitts on the C8's squircle steering wheel where he was joined by automotive critics from around the world. If you are desperately waiting for your C8 to arrive (possibly as soon as next week!), we have an assortment of the finest examples from other publications to distract you from the anticipation for a while, but we have to warn you, it might make the torment even worse when you complete the reading.
We started the last QS with a British review of the new Stingray and it was so fun and eloquent that we want to return to the old sod this week. Read what one of our favorite publications, EVO has to say. We can't wait until they do the test that they mentioned at the end between America's Sports Car, a Cayman GTS, and a McLaren 570S!
Autoweek's review isn't as fun as actually driving the C8, which they call an "Absolute Blast," but it is close! Enjoy it on autoweek.com.
Photo Credit: Chevrolet

THIRD GEAR
More C8 Reviews! There are so many out there now that we needed two gears to rev through all of the best ones. Autoblog's review is excellent, as is their gallery of C8 pictures (probably the best batch of photos to come out of the Palm Springs tests!). The Rapid Blue picture in the middle of the page is just stunning!
Cars.com brings the most unique look at C8 ownership right here. They focused exclusively on the base, $60,000 version of the C8. This car got the majority of the headlines after the reveal, but almost every test done since then has used heavily optioned Stingrays. Good stuff! After reading that, are you still sticking to guns on your choice from first gear?
Finally, we would like to point you to Robb Holland and The/Drive's… drive of the 2020 'Vette. The article is as fantastic as the plastic car that inspired it! Well done, everyone!
Photo Credit: Chevrolet

FOURTH GEAR
Those reviews were all so sickeningly positive, weren't they? Luckily, legendary automotive journalist Don Sherman, who has had a deposit down for a C8 for two years, has some grievances that he was nice enough to air on Hagerty.com, which I, a rookie automotive journalist, will dissect with varying degrees of seriousness below after you read them for yourself.
I try not to judge the looks of a new generation of Corvette until the widebody debuts. That seems to be when we all get to see the fully-realized potential of a design. The C8 does have to be the best-looking (or, at least, the most striking) modern-era base Corvette, doesn't it? And I'm more of a Brooklyn Decker kind of guy.
The Z51 spoiler, along with almost every aspect of the C8, does seem to have caused a large schism among crossed-flag aficionados. Not that me and my, slightly augmented by writing, teacher's salary matter that much, but I absolutely fall on the other side of the isle on this one. Whenever I see a non-Z51 mid-engine Corvette, it always seems like it is missing something, like when my three-year-old accidentally broke the ZTK wing off of his 1/24th Motormax ZR1 (don't worry, Daddy fixed it!).
I'd have to ask Keith about this one but Don knows what he is talking about, so I won't bother. (The rear camera mirror greatly enhances the view of what is behind you and its adjustable. However, visibility in the Coupe is limited when relying on the traditional mirrors. – Keith)
Agree!
Double Agree!!! Blame those pesky golfers!
Kind of bummed about the reported lack of steering feel.
I am looking forward to watching Don and Wayne Carini's (fifth gear) C8 journeys unfold on Hagerty and want to close this gear by sending my readers to an outstanding ME Corvette piece that Don did last year, if anyone missed it.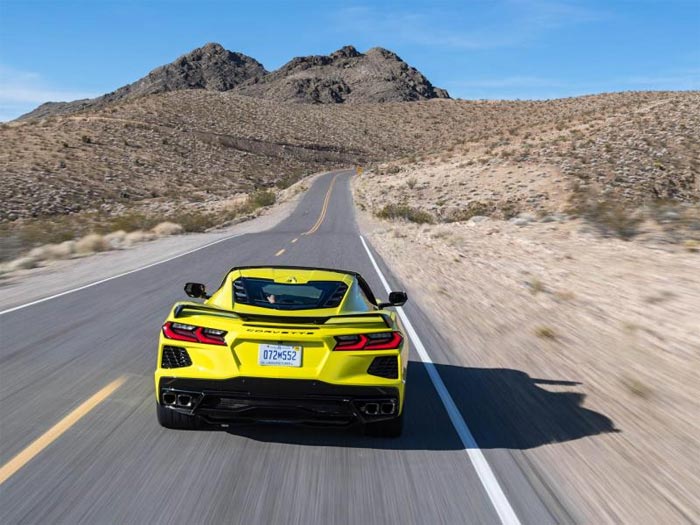 Photo Credit: Chevrolet

FIFTH GEAR
GM's hometown paper, the Detroit Free Press, has been hotter than that damn Hansel lately with their C8 coverage. The title of this week's piece, "Rare drawings, documents reveal secret history of mid-engine Corvette" says it all. This excellent read goes in-depth on the Corvette Team's decades-long battle to move the motivator of Chevy's halo car behind the driver. This one is a must-read for anyone who isn't easily distracted by ads!
Peep the "Freep"!
Photo Credit: Eric Seals, Detroit Free Press

SIXTH GEAR
If you are new to Corvettes or just want a basic refresher course on America's Favorite Sportscar, Carbuzz is offering up a listacle featuring the 10 things everyone should know about the Corvette. The best part is they are listed together so you only need to scroll your way through the various trivia points.
See all 10 things you should know at Carbuzz.com
Photo Credit: Chevrolet

REVERSE
RIP Chevrolet Impala (1958-2020)…
The final example of GM's most famous family sedan rolled off the line at the Detroit-Hamtramck assembly plant at approximately 8:30 AM on Thursday.
There were countless online eulogies for the legendary leaping south African antelope that once sold more than 1 million units in a single model year but the one that gets our nod here was done by Mike Spinelli back on The/Drive. I'm sure that many of you have some great Impala stories that we would love to hear in the comments section.
Hamtramck will be retooled to build the all-electric GMC Hummer. A similar fate may someday bring the Impala back to life but a battery-powered version could never recreate the magic of the old SS409. We will remember the good times, Impala, you will be missed!
Photo Credit: Chevrolet

Previous Quick Shifts:
Top Gear Review, Best Holdens, Don Sherman's C8 Chassis Analysis, Millennial Buyers, Corvette Trivia, and More!
1953 Throwback, Honoring Ed Welburn, Michelin Tech, Rockenfeller Q&A and Corvette Trivia
Corvette Celeb Trivia, C8.R Soundtrack, C4s Cool Again, More C8.R, and More!