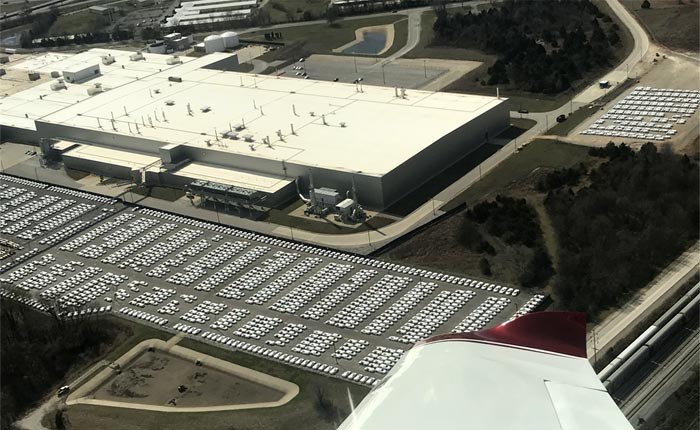 It was rumored that the 2020 Corvette Stingrays were going to be shipping on Friday, but that obviously didn't happen when it came time to make the decision. Now we are hearing that drivers will be reporting to the plant on Monday, but again, that hasn't been confirmed either.
Our friend Rick 'Corvette' Conti sent us this link to a traffic cam in Bowling Green that monitors the intersection where the Corvette transporters leave the plant and head to nearby I65. We've been keeping an eye on it but so far, it has been pretty dry viewing…
Speaking of keeping an eye on things, our own "Eye in the Sky" took to the skies over Bowling Green on Sunday and he gives us this remarkable view of the 2020 Corvettes lined up at the Corvette Assembly Plant wearing their white transports covers. From these aerial views, it looks like most of the spaces behind the plant have been taken up with Corvettes ready to ship!
It's been estimated that around 1,600 new 2020 Corvettes built for customer orders so far and each of these white specs on parking lot represents a Corvette Dream about to come true for the new owners.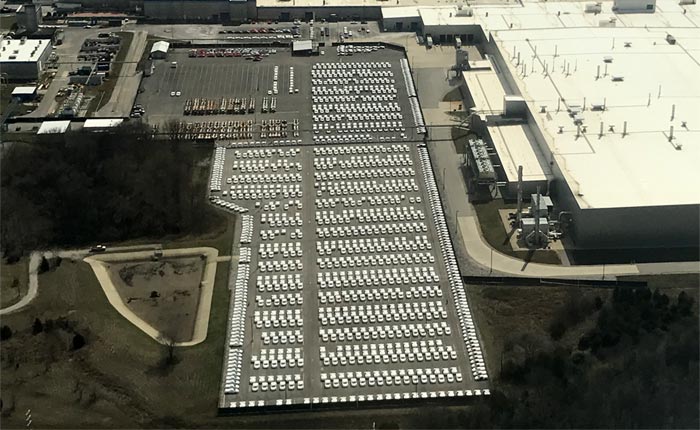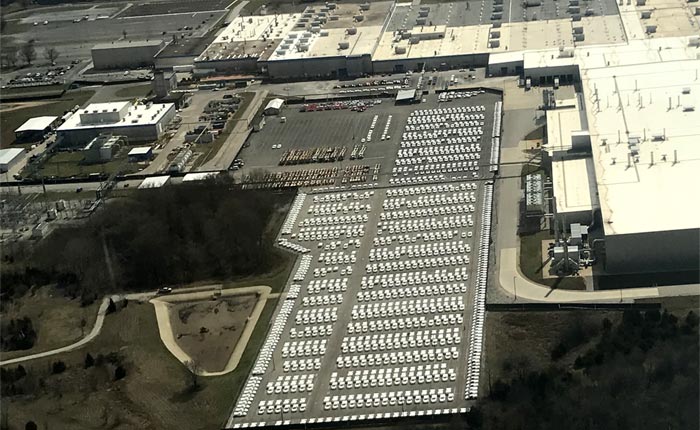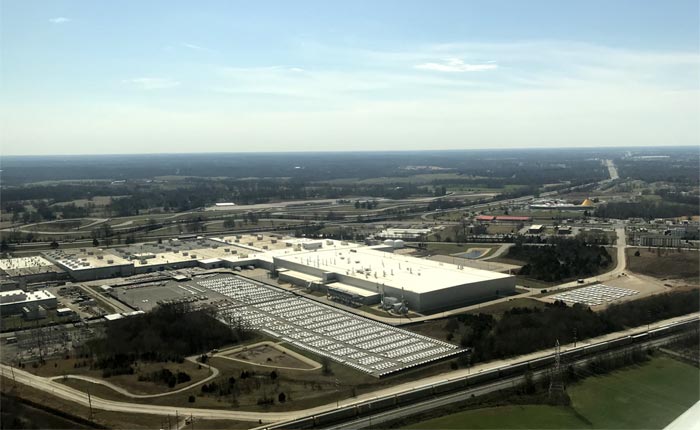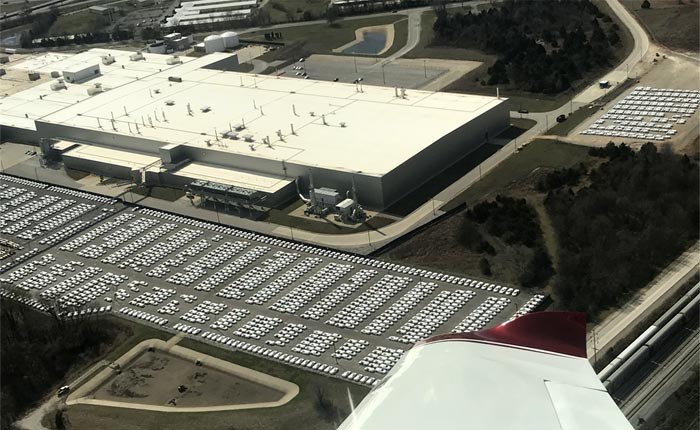 Our friend also shared with us a video of his plant-flyby and its amazing to see all those Corvettes ready to go. Is your 2020 Corvette Stingray already built? Let us know in the comments below!

Related:
[PICS] New Aerial Photos of the Corvette Assembly Plant Show A Whole Lot of C8 Corvettes Out Back!
[PICS] Aerial View of the Corvette Assembly Plant Shows Signs of Life
Latest Aerial Photos Give Best View Yet of the Corvette Museum's Motorsports Park