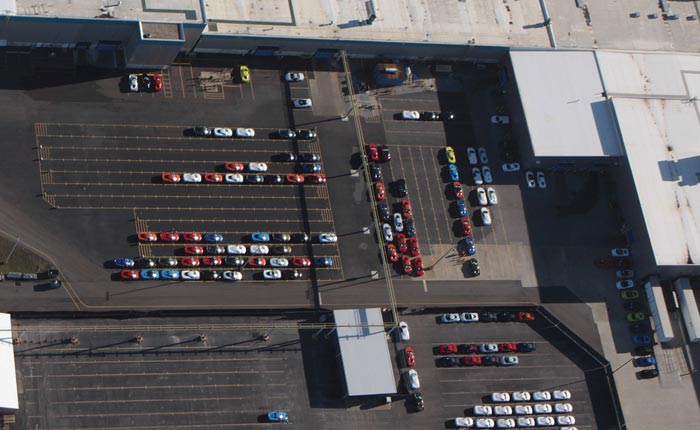 Our friend Adam was back in the air on Sunday and as his flight plan took him over the Corvette Assembly Plant in Bowling Green, he squeezed off a few photos and sent them our way.
These new aerial photos show a lot of activity at the assembly plant! From the air, we can see the bright colors of the unwrapped C8 Corvettes in the various staging lanes, while lines and lines of C8 Corvettes that are wrapped in their transport covers sit on the backlot. A quick count and some estimating put the quantity of C8s here to a least a couple of hundred when adding up the wrapped and unwrapped cars shown.
Officially, production is scheduled to begin this week, but the first customer cars may already be completed at the time of this posting. Of course, we are awaiting word of the first C8 to be produced which goes to Rick Hendrick who purchased the last month at Barrett-Jackson for the tidy sum of $3 million. We expect there will be some sort of announcement when that car is completed.
In the meantime, you can check out these aerial photos or hit our pages as we have some closer-up photos of various C8 Corvettes that we shared over the weekend here and here.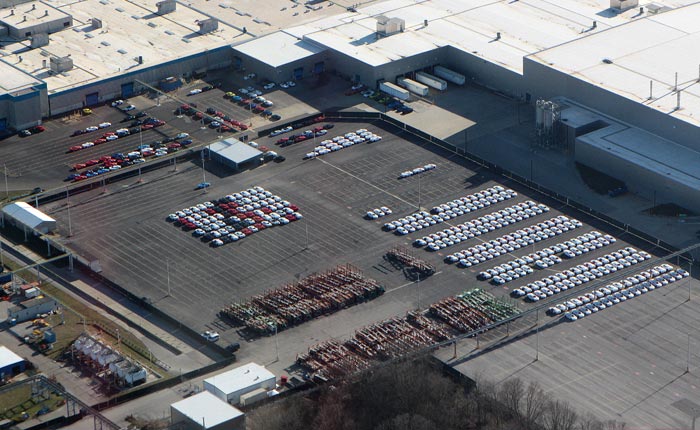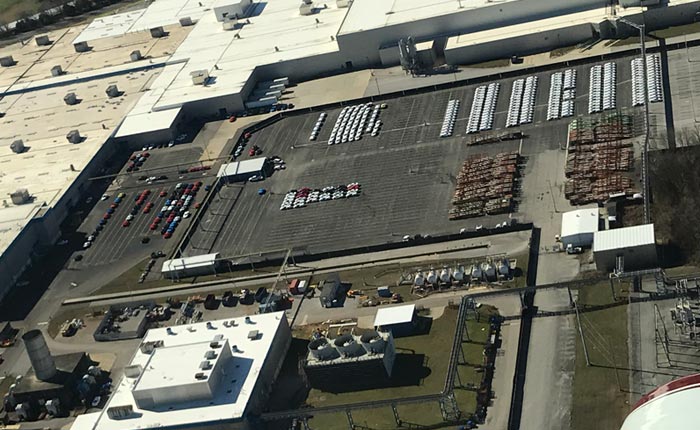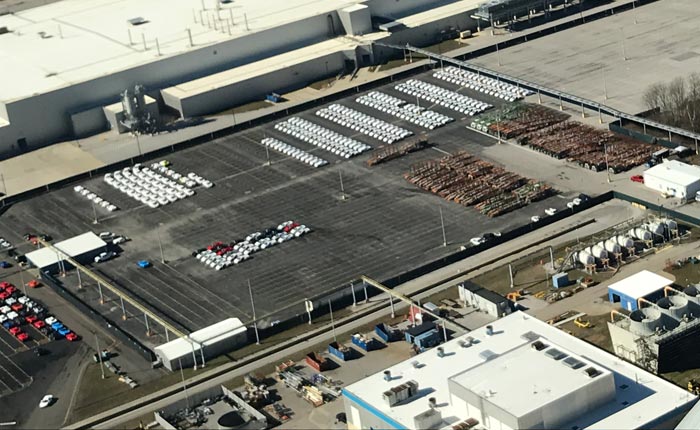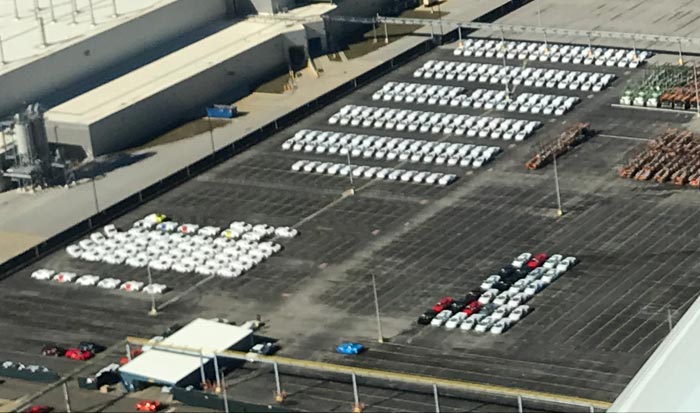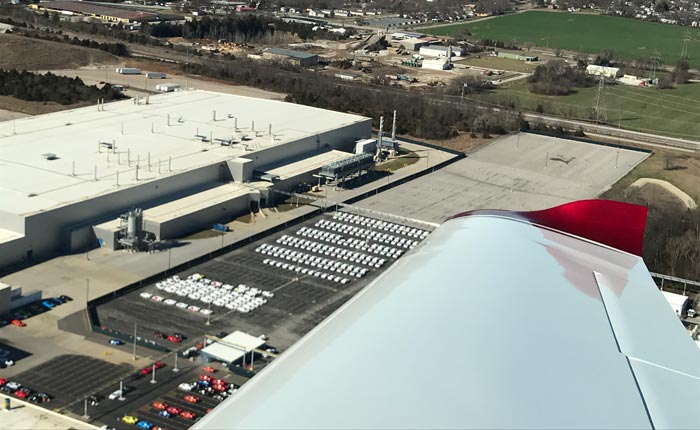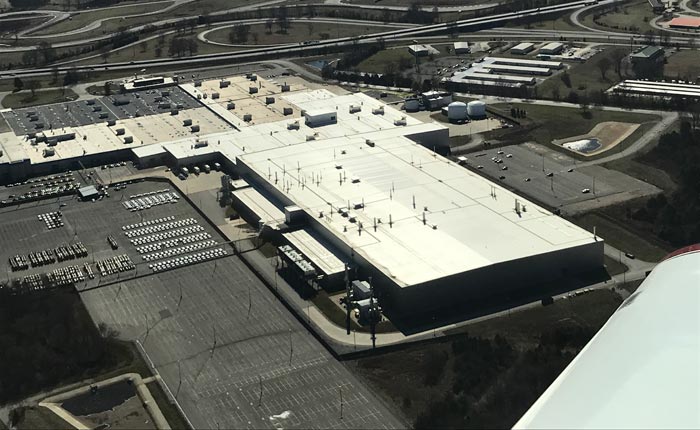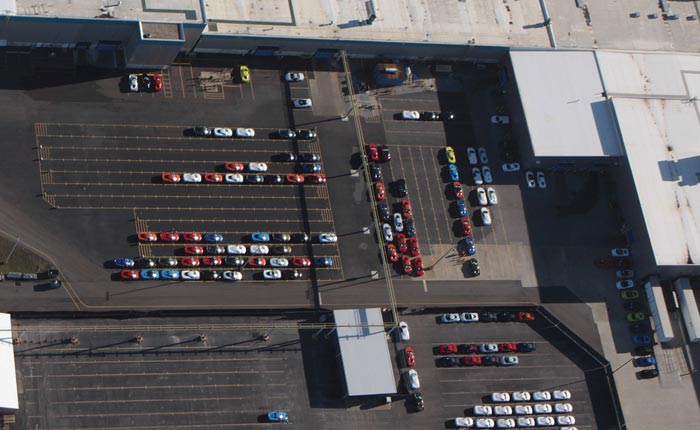 Thanks again AE for sharing these great aerial photos of the Corvette Assembly Plant!

Source:
Katie's Husband

Related:
[PICS] Aerial View of the Corvette Assembly Plant Shows Signs of Life
[PICS] Corvette Heaven Part II: 2020 Corvettes at the Corvette Assembly Plant
[VIDEO] Corvette Heaven! Multiple C8 Corvettes Lined Up in a Row