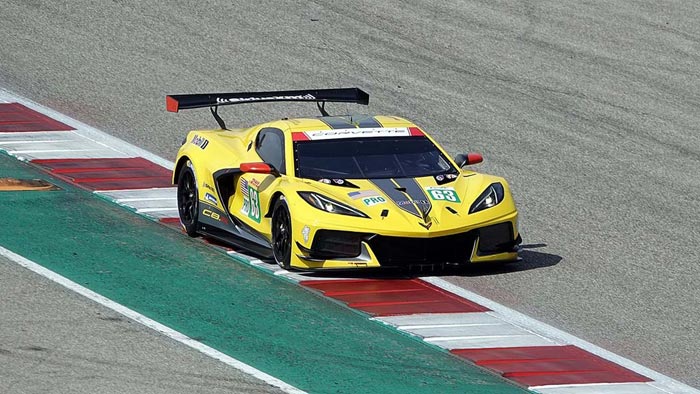 Corvette Racing debuted the No. 63 C8.R this past weekend at the 2020 Lone Star Le Mans in Austin, Texas. The Circuit of the Americas hosted the FIA World Endurance Championship's six-hour endurance race from 2013 to 2017 with the race being held again this year after a three-year hiatus. Corvette Racing fans from Texas and surrounding states showed up in force to celebrate the return of Corvette Racing drivers Jan Magnussen and Mike "Rocky" Rockenfeller.
A Corvette Corral of nearly 200 registered Corvettes dwarfed all of the other manufacturer car corrals on hand. For IMSA races, Corvette usually provides on-site activities for Corvette enthusiasts, but since this was not an IMSA race, only the C8.R Team and Pratt and Miller were on hand. Shawn Jones, Event Coordinator/Managing Partner at SRE Promotions, and founder of the annual Corvette Invasion, organized several fun opportunities for Corvette Corral participants. In addition to the race and pre-race practice and qualifying laps, Corvette Corral activities included parade laps around the COTA track and a special opportunity for ten lucky participants to win a behind the scenes Sunday morning tour of the Corvette Garage. Fortune smiled on me as I was one of the ten participants randomly drawn for this.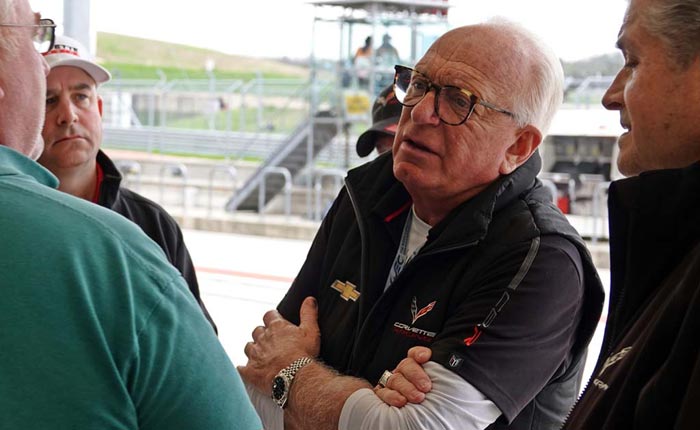 Sunday morning arrived and Shawn escorted our group to the entrance of the Corvette Garage. Doug Fehan, Corvette Racing's Program Manager, met us there and then took us into the garage for an up-close look at the new mid-engine C8.R Corvette! Doug then visited with our group about a variety of topics including Building the C8.R, the new flat-plane crank engine, Jan Magnussen and Mike "Rocky" Rockenfeller and their initial impressions, some of the difference between FIA WEC and IMSA, chassis construction, and Doug's personal 2020 Corvette Stingray order configuration. Afterward, there were a few more minutes for photo-taking before we had to leave so the team could continue race preparations. I had the opportunity to video the presentation and have included the video link below.

While the No.63 C8.R and her drivers performed well during the race, the BoP restrictions really handicapped the C8.R against the other LMGTE PRO race teams. Jan Magnussen after the race said, "Obviously we were very far off the pace, but we have learned and taken things away from this experience with the new Corvette. For sure we were down on power but there are other areas where we can improve. In a race like this, you have a chance to play around a little bit with different setups and you can try some different things…look at what other teams are doing, how the other cars are handling, where they are strong and where we need to be stronger. As tough as this race was, I'm excited for Sebring. It should be better with the things we've taken away from this weekend."
The #63 C8.R, with Jan and Rocky once again behind the wheel, makes it's next appearance at the WEC's 1000 Miles of Sebring on Friday, March 20, 2020.
Check out this gallery of photos from the COTA Lone Star Le Mans weekend below!

Source:
Photos and Videos by Jeremy Welborn
Related:
Corvette Racing at COTA: More Lessons Learned with Corvette C8.R
Corvette Racing at COTA: Positive Steps Forward for Corvette C8.R
Corvette Racing at COTA: Next Steps in Corvette C8.R Development