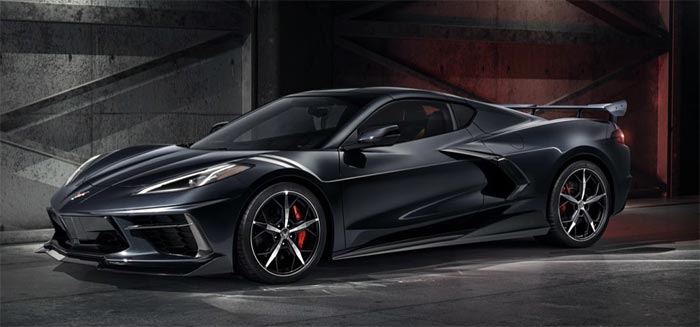 Just when we thought the launch of the 2020 Corvette Stingray was going well in regards to not seeing any constraints, along comes the news that a popular option is being stripped from customer orders due to a supplier issue.
Those that ordered the 5VM Visible Carbon Fiber Splitter and Side Skirts for $4,850 are being notified that the option is being stripped from their current orders. Although some have been saying that it's a quality control issue, we've been told that the supplier simply could not meet the demand for the carbon fiber aero kit. Therefore, we probably won't see it for the rest of the year. GM has already removed the option from the Corvette configurator.
However, with orders already queued up, there will be some lucky C8 Corvettes that will receive the carbon fiber aero kits from the current inventory that's already been sent to the plant.


The high demand for the 5VM option was likely exasperated with the Late Availability status on the Carbon Flash-painted versions (RPO 5W8) that sell for $3,850. We are hearing that the black painted versions will hopefully return within the next couple of months.
But all is not lost for those who want to add either of the genuine aero kits to their Stingrays. These kits are LPO options and they will at some point be available to order through your Chevrolet dealer's parts counter. And if your dealer does the install, they qualify for the 3-year/36K mile warranty. The shortage and high demand for the aero kits will also cause the aftermarket to spring into action as they create their own versions.

Related:
[PIC] C8 Corvette's Illuminated Sill Plate Price and Ordering Information
2020 Corvette with Z51 Plus High Wing Option Equals You Owning Two Spoilers
[PICS] The C8 Corvette's Engine Compartment Without the Engine Appearance Package