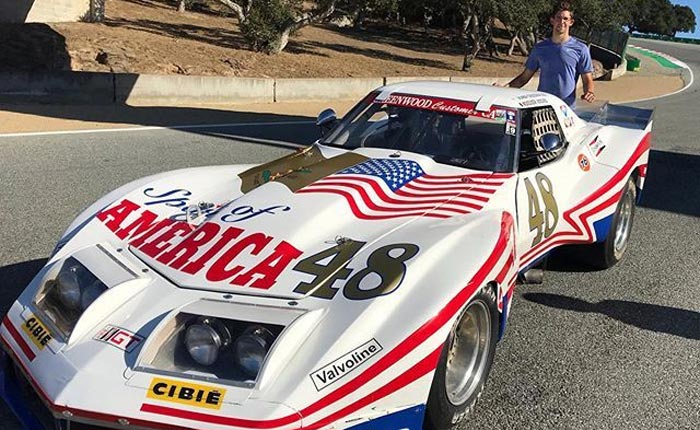 Last week we featured a vintage Corvette Sting Ray at the 2019 Rolex Pre-Reunion event and it was amazing to watch as the driver passed 12 cars on the opening lap.
For those of you that like the raw sights and sounds of vintage Corvettes racing, here's a new video with this one coming from the Rolex Reunion races a week later that features Cadillac racer Jordan Taylor and the mighty 1976 "Spirit of America" Greenwood Corvette racer.
Taylor mounted a GoPro to his helmet which provides a great point-of-view of the track and of course the soundtrack from the Greenwood Corvette is also one of the reasons to watch.
From Racer.com on YouTube:
Ride with IMSA champion Jordan Taylor at the 2019 Rolex Monterey Motorsports Reunion as he attempts to control the 1976 Greenwood Corvette that ravaged the old IMSA GT class and reached upwards of 220mph on big tracks like Daytona.

Source:
YouTube

Related:
[VIDEO] Watch this Vintage Corvette Racer Pass 12 Cars on Opening Lap of Rolex Pre-Reunion at Monterey
[VIDEO] Classic Corvette with 360-Degree Camera Racing at Daytona
[VIDEO] Replica 1963 Corvette Grand Sport Racer In Action at Imola