We told you just a few days ago about a rare Fairway Green C5 Corvette for sale for less than $10,000 in Florida.
Now we've found another one that's even more rare, and a reader alerted us to a third example for sale as well.
First, a little background.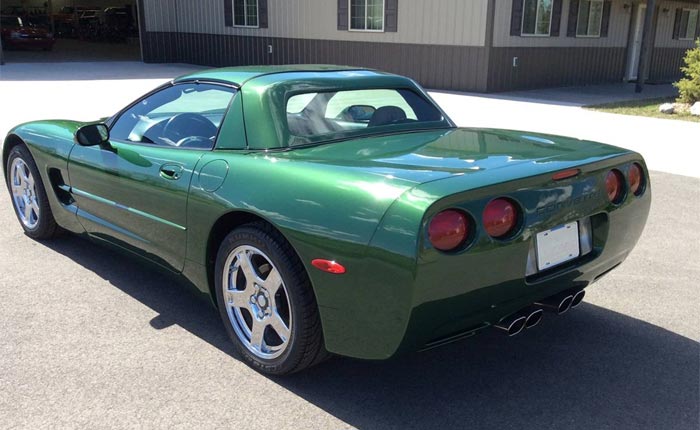 Only 155 Fairway Green Corvettes were made in 1997 – all coupes since all 9,752 examples of the first-year C5 left Bowling Green that way, and another 223 were made the following year in a mix of coupes and convertibles.
Now we've found one of those 60 convertibles made in Fairway Green currently for sale, but this one took an unusual twist after leaving the factory.
It has a super cool retractable hardtop commissioned by the original owner at Drop Top Customs.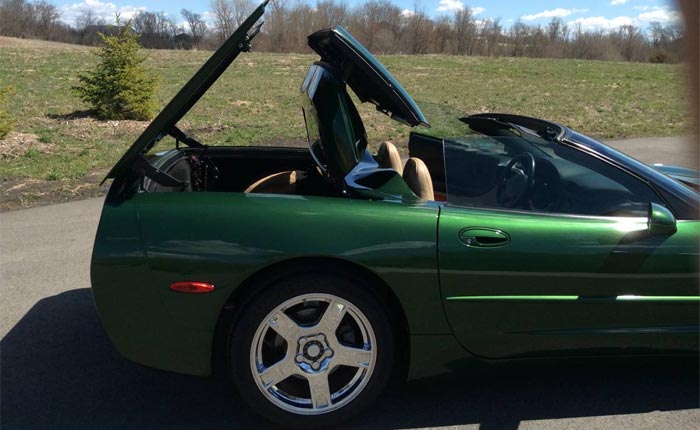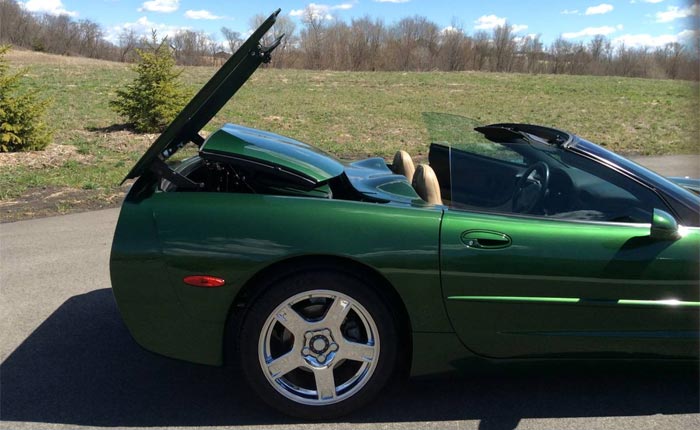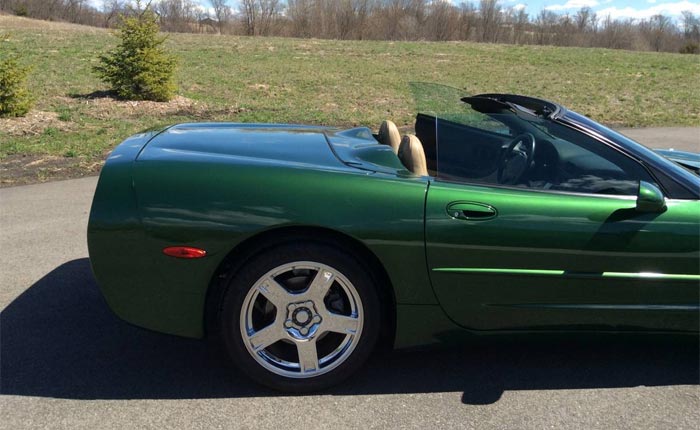 If you're worried about the reliability of the system (which is said to cost $18,000 now to install), the craigslist ad reassuringly says Drop Top Customs has been in business for more than 30 years and furthermore the top on this car is said to operate flawlessly and is a perfect paint match to boot.
The seller is asking $26,000 for this rare C5, which is said to have "outstanding" paint, chrome wheels, and "newer" tires and has been driven less than 49,000 miles.
If you're in the market for a Fairway Green convertible, this sounds like your opportunity. We especially like the lines that the hardtop gives to the C5, and it's really neat the way the top retracts into a bin behind the seats.

For those on a tighter budget, a reader tells us about a 1997 coupe done in Fairway Green that has the rare 6-speed manual transmission and a light gray interior with a new driver's seat that only needs "minor work" to be finished, all for just $10,500.
The seller notes that the car has a "few minor scratches and the like," but "still looks great."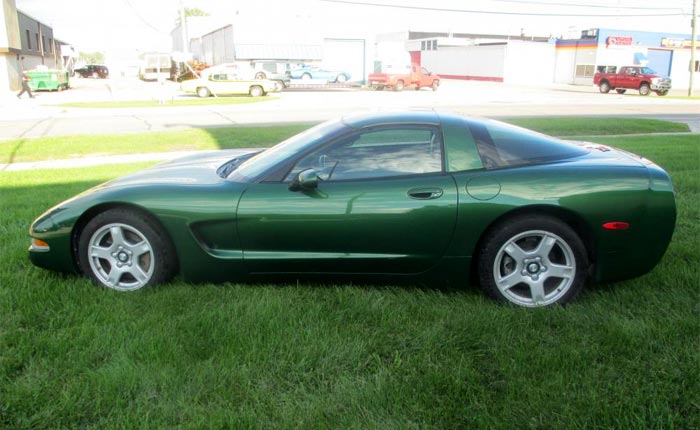 The car has just over 57,000 miles on the odometer, and a new air conditioning compressor has been installed. With high summer days upon us, it's good to know the system puts out "ice cold air" according to the sellers.
While the car is described as needing "minor work" overall, it's "nothing that would keep you from driving it." It should have one or both of the mufflers replaced "if we don't get to it first," says the seller, Tracy Performance out of Roseville, Michigan.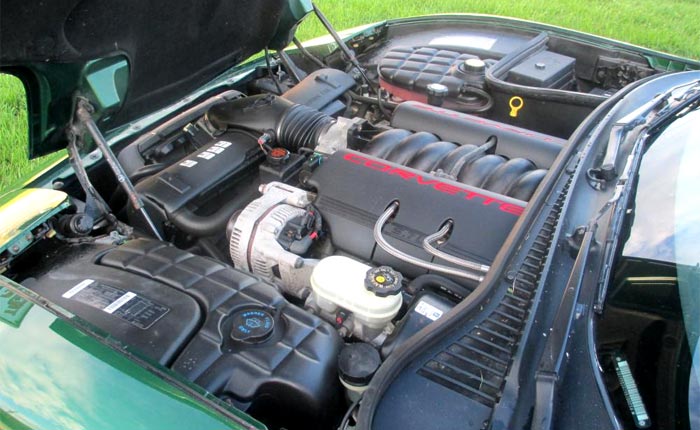 Of course, the first Fairway Green we told you about was a 1997 coupe that had a little bit more wear and tear with 110,000 miles, but not really bad for a 22-year-old car.
Plus it also had the 6-speed manual transmission and the owner noted that it is "a blast to drive."
Best of all for the asking price of $9,500, a new owner could afford to address some of the issues noted by the seller.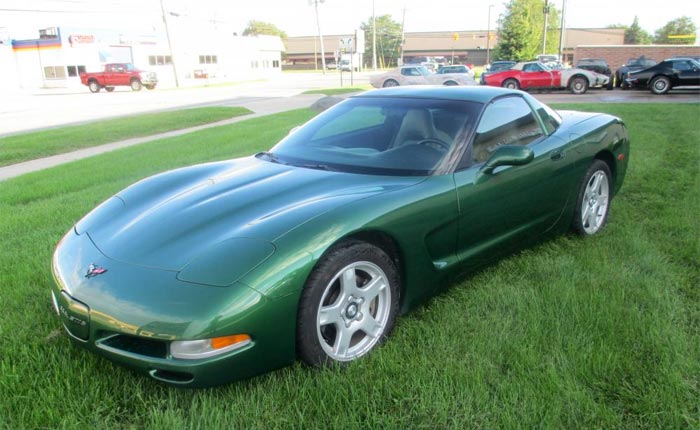 Source:
craigslist.org and Corvette-for-sale.com

Related:
[VIDEO] Help Paul Koerner Find New Homes For These Two 2019 Corvettes!
Found on Facebook: 1997 Corvette Coupe in Rare Fairway Green
Corvettes for Sale: 1996 Corvette Grand Sport with 188 Miles on the Odometer