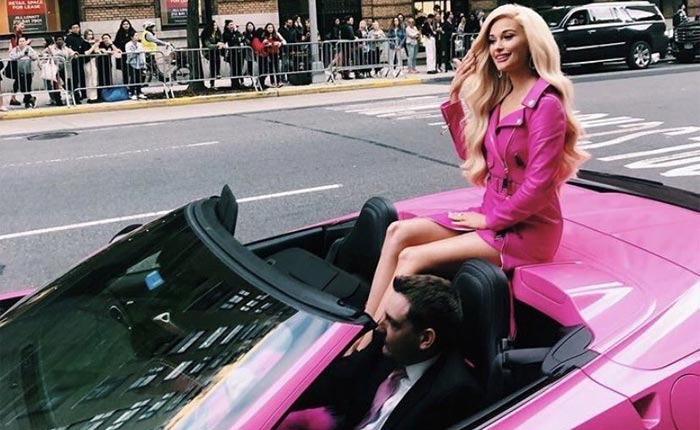 There's always something happing in the world of Corvettes. Yesterday, it was two Hall of Fame football players, today it's a real-life Barbie doll.
Straight up, I confess I have no idea who Kacey Musgraves is or what songs she sings. Apparently, she's a multi-Grammy award winner, but I don't watch too many awards shows these days so I guess that's on me.
Kacey attended the Met Gala yesterday in New York City and this time she got our undivided attention for both her outfit and the ride that delivered her to the Met's Red Carpet entrance.
The singer was dressed head to toe in Pink and with her long blonde hair and some of the accessories she carried that included a plastic hair-dryer purse, she appeared to be a real-life Barbie doll, complete with a pink Corvette Z06 Convertible!

We've always enjoyed seeing Corvettes that have been "dolled up" for female owners and we absolutely love this Pink Corvette Z06 Convertible that's complete with pinked-out emblems.
From the various sources I've read about yesterday's event, Kacey and her pink Corvette killed it at the Met!

Source:
@expressi0nless / Twitter

Related:
[PIC] Brett Farve and Peyton Manning Ride in Bart Starr's 1967 Corvette During Filming of New NFL Show
Rapper DMX And Friend Drive Off In Another Man's Corvette After Confusion with the Valet
[VIDEO] Coy Bowles of the Zac Brown Band Drives the Corvettes at Spring Mountain