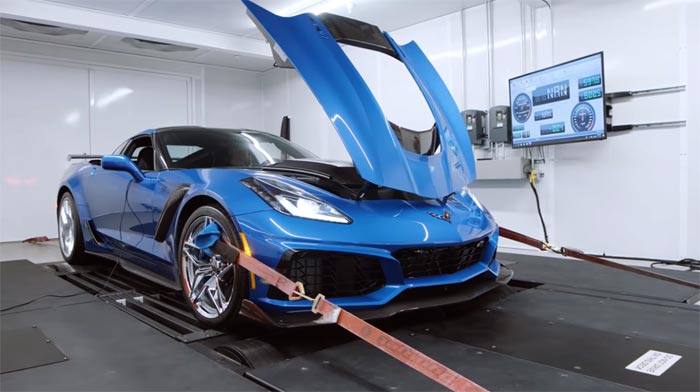 The C7 is coming to a close soon with the 2019 Corvette ZR1 and its 755-hp LT5 V8 standing as the pinnacle of performance for the generation. Nearly 2,500 Corvette ZR1s have been built or are scheduled and yet, since production started in March 2018, there is one aspect that we haven't see for the ZR1 as we did with previous models and that's the ability for owners to have their cars tuned.
Remember all the great videos of tuners snapping up the Stingrays and Z06s when they first came out, complete with burnouts in the dealer's lot followed by dyno videos featuring higher horsepower numbers just a few weeks later? Unfortunately, those buying the ZR1 with the intent to upgrade and tune for even more performance were thwarted by the factory.
The lack of third-party ZR1 tunes is due to the security protocols that Chevrolet and GM have instituted beginning with 2019 models for the reason of thwarting hackers and other nefarious foes from tampering with the computer systems on the cars. Unfortunately, it has also had the (intentional?) effect of locking out tuners as well.
But now the wait is over…

HP Tuners announced this week that support of the 2019 Corvette ZR1 is now available. Using their MPVI2 and the latest Beta software, HP tuners is now saying the ZR1 can be tuned! Calibration will require a modified ECM that can be purchased from HP Tuners, or owners can exchange the stock ECM for a modified one through their exchange service. You can learn more at www.hptuners.com:
To drive the announcement home, HP Tuners released a new video this week:

HP Tuners has the ECM Purchase/Exchange service priced from $1,999.99 to $2,499.99. There are some considerations to think about before undertaking the swap including the ramifications to your ZR1's factory warranty. To learn more about the ZR1 ECM Purchase/Exchange service, visit HP Tuners at hptuners.com.

Source:
hptuners.com

Related:
[PICS] Jim Mero Confirms He Lapped the Nurburgring in 7:04 with the 2019 Corvette ZR1
[VIDEO] Ron Fellows and 20 Corvette ZR1's Road Trip from Detroit to Spring Mountain
[VIDEO] Official GM Track Footage of the 2019 Corvette ZR1