On this day in 1992, a White 1992 Corvette Convertible rolled off the assembly line in Bowling Green, Kentucky and into the history books as it became the one-millionth Corvette to be built. The special milestone Corvette was paired with a 1953 Corvette and the two cars would go on tour as the car was used to promote the upcoming 40th Anniversary in 1993.
This production of the One Millionth Corvette was a big milestone for the model and Chevrolet pulled out all the stops to make it a big deal. The Corvette had even been signed by every employee at the plant as it went down the line. And when it came time, the car broke through a banner reading "1,000,000th Corvette" while those in attendance applauded. In the background, a marching band played "Born in the USA".
Former Corvette Chief Engineer Zora Arkus-Duntov was on hand and even rode in the car as it was driven through the plant. Zora joined then Corvette Chief Engineer Dave McLellan and Chevrolet president Jim Perkins, along with BGAP manager Paul Schnoes and UAW Local 2164 President Billy Jackson for the milestone celebration.

The One Millionth Corvette with its white exterior and red interior was the modern version of the first Corvette that was produced in 1953. While we celebrate the Corvette's birthday each year which falls on June 30th, it's also fun to remember these milestone dates as well.

The One Millionth Corvette was almost lost to history as it was one of the Great Eight Corvettes to fell into the infamous sinkhole which opened up in the Skydome of the National Corvette Museum in February 2014.
Thanks to the efforts of GM Design's Mechanical Assembly Group, the One Millionth Corvette was fully restored following a four-month restoration in Detroit and the car returned to the National Corvette Museum in September 2015 where it's now on display with the other sinkhole Corvettes.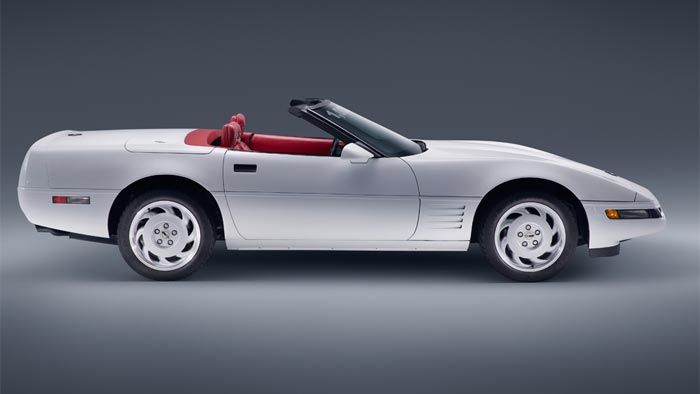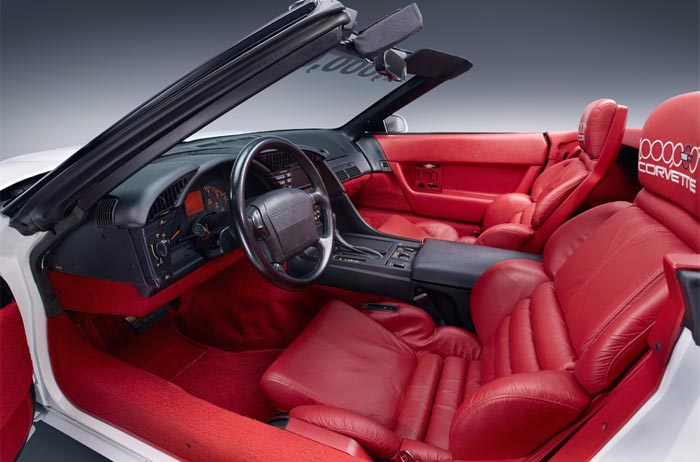 Source:
History.com
Photos via A Corvette Story
Related:
[VIDEO] Time Lapse Restoration of the 1 Millionth Corvette
Restored 1 Millionth Corvette Unveiled at the National Corvette Museum
[VIDEO] Corvette Museum Rescues the 1992 One Millionth Corvette from Sinkhole