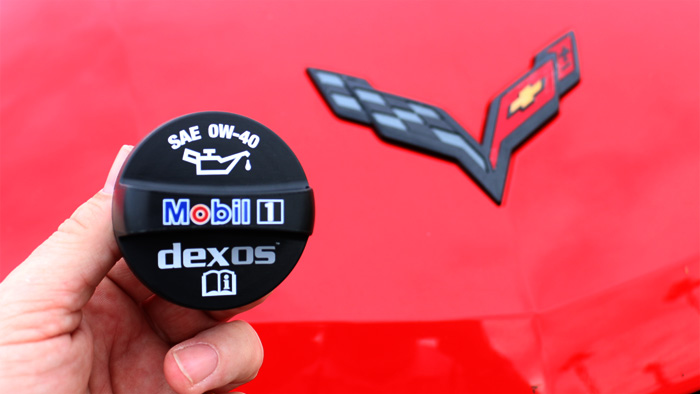 Today is the day that production begins for the 2019 Corvette model year. Hard to believe how much has changed in the last year, from the assembly plant completing its major renovations to the launch of the 755-horsepower ZR1, the most powerful Corvette ever offered.
The 2019 Corvette is mostly a carry-over from 2018 but there is one major change coming from the factory and our friends that participate in track events are going to love it: All 2019 Corvettes will now feature Mobil 1 ESP Formula 0W-40 synthetic motor oil as the new factory-fill.

This new blend is rated for both street and track use, and it eliminates having to change the previous recommended 5W-30 motor oil for street use to Mobil 1's 15W-50 for track events, and then back again. The formulation of the new oil has been in the works for quite some time and we can thank our friends from Mobil 1 for making this happen.
Mobil 1's new 0W-40 motor oil will be available from dealerships starting on February 1st and will show up in retail stores in next six months or so.

Regarding the ZR1 and the LT5 engine, the small print on this label shows that Chevrolet recommends using Mobil 1's 15W-50 for maximum track performance, so it does appear that ZR1 owners who plan on tracking their Corvettes will still want to use the 15W-50 for track dates and then switch to the 0W-40 for street use.
Mobil 1 has served as the factory-fill for motor oil at the Corvette Assembly Plant since 1993 and is the official motor oil for the Corvette Racing C7.Rs.
For more on this as well as other oil-related questions from Corvette owners, here is the Mobil 1 seminar hosted this weekend in the Corvette Corral tent at the 2018 Rolex 24 at Daytona:

Related:
Download the 2019 Corvette Playbook
Download the 2019 Corvette Order Guide for Stingray, Grand Sport and Z06
Chevrolet to Start 2019 Corvette Production In January