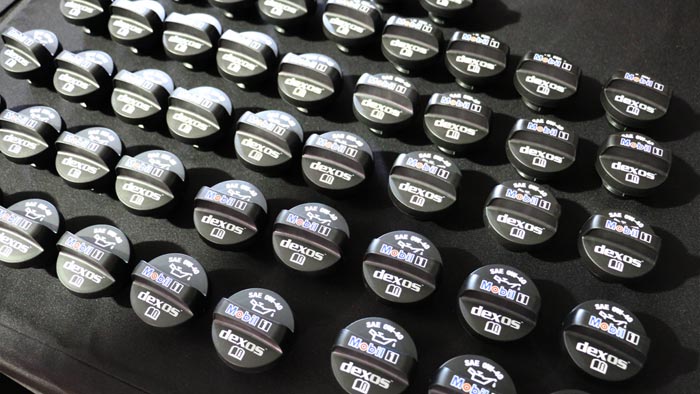 The move by Chevrolet to offer the new street/race blend of 0W-40 from Mobil 1 as the factory fill for the new 2019 Corvettes has sparked a second question. Where can I score a new Mobil 1 0W-40 oil cap?
We reached out to Corvette Product Manager Harlan Charles after receiving your emails and he provided us the part numbers you need to order the caps from your Chevrolet dealer's parts counter.
The official GM part numbers for the new oil caps are:
12686472 – 2019 Corvette Stingray w/o Z51
12680708 – 2019 Corvette Stingray w/Z51, Grand Sport, Z06, ZR1
We checked around online and the new oil cap part numbers are starting to show up in various Chevrolet/GM official parts websites. We found them starting at the low price of $6.45 at ChevroletOnlineParts.com (The Stingray Z51/Grand Sport/Z06/ZR1 oil cap is priced at $23.12).
The new 0W-40 synthetic oil from Mobil 1 solves the issue of having to change your oil before going to the track and then having to change it back again once the track event is over. The dexos oil is now available at Chevrolet dealers and will be on the shelves of retail stores this summer.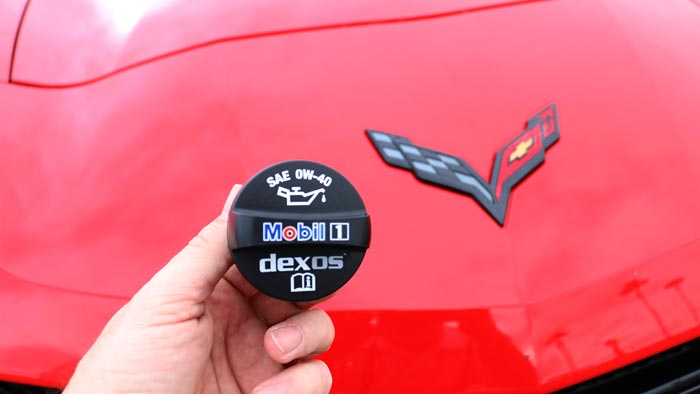 Related:
[VIDEO] All 2019 Corvettes Now Factory-Filled with Mobil 1 0W-40 Motor Oil
Download the 2019 Corvette Playbook
Download the 2019 Corvette Order Guide for Stingray, Grand Sport and Z06