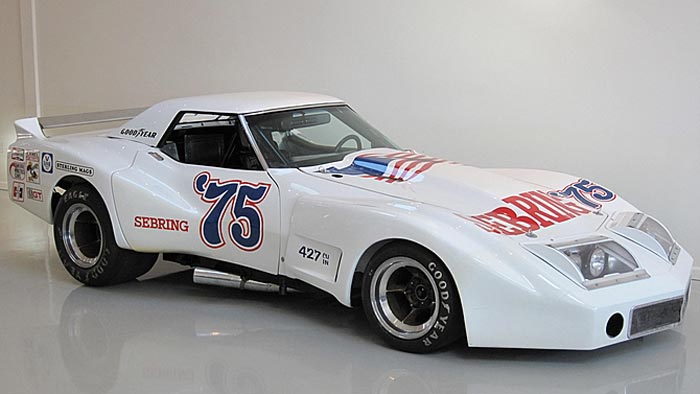 John Greenwood's recent passing should make this 1974 Greenwood Corvette chassis number 002 even more desirable at the upcoming August Mecum auction.
Number 002, also known as the "Spirit of Sebring '75," has a tremendous amount of history behind it, including the fact that it was John Greenwood's personal favorite.
Greenwood made only six of his wide-body race machines, and this example is the only one that was raced as a Greenwood "team" entry, with the others being built for customers.
With a custom Greenwood-specific cross-ram mechanical fuel injected L88 big-block race motor under the hood, Sebring '75 was the best of the Greenwood cars, and it has the numbers to back those claims, including most pole positions (six in 1974 and 1975), most race wins, and most "fast lap" records. Not to mention, at 236 mph, it holds the record for overall all-time highest official speed ever recorded by any car at Daytona! With wins at the Talladega 200 and the Daytona Finale in late 1974, it helped Greenwood earn the season IMSA title.
The car also is the only one created with a Bob Riley coil-over suspension layout on a Ron Fournier acid-dipped full-frame chassis, and it still includes a special personal driver's seat extension for Mr. Greenwood's leg. Fortunately, the car was never badly damaged during races and remains the most original of the six wide-bodies.
Fortunately, the car was never badly damaged during races and remains the most original of the six wide-bodies.
The current owner invested more than $250,000 in a professional restoration in 2009, taking it to race-ready 1975 specs including FIA HTP paperwork. Tony Oddo rebuilt the 482 cubic inch L88 engine that produced 718 horsepower and 678 ft-lb of torque on a dyno.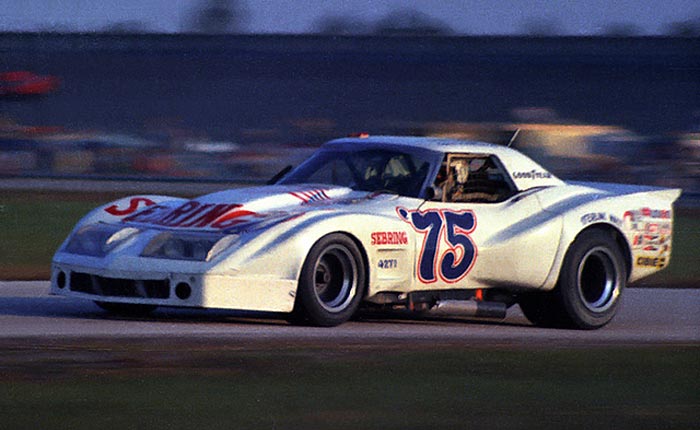 Documentation, naturally, is a strong suit, with a full record of the recent restoration along with complete ownership records since Greenwood created the car. The car was also viewed personally by Mr. Greenwood before his recent death (with his signature on the dash along with that of Ron Fournier), and Corvette expert Lance Smith has inspected and verified chassis number 002 as the best, most original, and complete of the Greenwood wide-body race cars.
As Mecum notes: "A significant Greenwood team-campaigned machine that bested even the factory-supported Porsches, BMWs and Ferraris of its day, the John Greenwood-piloted 'Spirit of Sebring '75' offers either the seasoned competitor or determined collector the ultimate opportunity to possess a part of functional Corvette racing history."

John Greenwood's Spirit of Sebring '75 Corvette Racecar will be offered for sale at Mecum's 2015 Monterey auction which will be held August 13-15th at the Hyatt Regency Monterey Hotel and Spa. Details for the auction can be found by visiting mecum.com.

Source:
Mecum

Related:
Legendary Corvette Racer and Racecar Builder John Greenwood Passes Away at Age 71
Corvette Auction Preview: Mecum Denver
Corvettes on eBay: Vintage 1964 Corvette Racecar