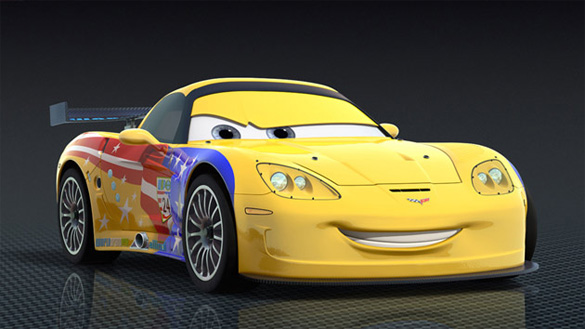 Now that Jeff Gordon has announced 2015 will be his final full-time season competing in NASCAR, he's already thinking about what the future may hold.
Though he's made millions over his very productive stock car career and could likely spend the rest of his life relaxing at an island resort, Gordon no doubt will want to continue to dabble in racing.
In fact, at last Thursday's NASCAR Media Day, he told reporters he would like to compete in an occasional endurance seat after he's retired.
Since Gordon has been around Corvette enthusiast extraordinaire Rick Hendrick, it's no surprise that he expressed a strong interest in joining the Corvette Racing team.
"I love seeing those Corvettes in the 24-hour race in Daytona," Gordon said. "I think that's very cool and I'd love to be a part of that. Chevrolet has been a huge part of my Cup career."
Already, Gordon competed with Wayne Taylor Racing in the 2007 Rolex 24 with future Corvette Racing driver Jan Magnnussen, Taylor, and Max Angelelli in a Riley-Pontiac Daytona Prototype.
The precedent has already been set for a NASCAR star competing with the Corvette team. Remember Dale Earnhardt and Dale Jr. drove with Andy Pilgrim and Kelly Collins in the No. 3 Corvette C5-R in the 2001 Rolex 24 just two weeks before Dale Sr. died in a crash at the Daytona 500.

Source:
oppositelock.jalopnik.com

Related:
[VIDEO] Jeff Gordon and Former Chevrolet GM Jim Perkins Discuss the C7 Corvette Stingray
Cars 2 will feature Jeff Gordon and a Corvette C6.R as Jeff Gorvette
[VIDEO] Jeff Gordon Drives a Corvette ZR1 around the Monticello Motor Club