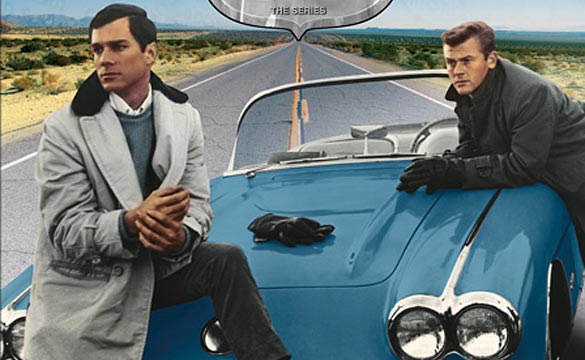 If you enjoy watching reruns of the popular 1960s TV classic Route 66 and have longed for a remake featuring the fabulous C7 edition of the Corvette, then you're going to love the news that EW.com is reporting.
That website says a remake of the original series that featured Martin Milner and George Maharis driving their C2 and C3 Corvettes around the country is in the works.
Apparently, Slingshot Globia Media is developing an updated version of the show under the direction of executive producer Kirk Hallam.
We wouldn't get our hopes up to see the new show anytime soon, though, as EW goes on to say that producers are searching for a writer for the project now. That means it could be a while before you would actually be able to watch a C7 Corvette going down the road with the stars behind the wheel, traveling across America's heartland tackling problems that Americans from all walks of life face.
Since it's been about half a century since the original series aired (for 116 episodes), those struggles of everyday folks will likely have changed some, though there are still bound to be some of the same age-old problems that Americans have faced for eons.
Let's hope this is one project that gets here as fast as a 2015 Corvette Z06!

Source:
Entertainment Weekly

Related:
Corvette ZR1 Featured in ABC's Charlie's Angels Premiere
Corvettes on eBay: The A Team's 1984 Corvette
Virginia Man is Fulfilling Life Long Dream to Get His Kicks on Route 66