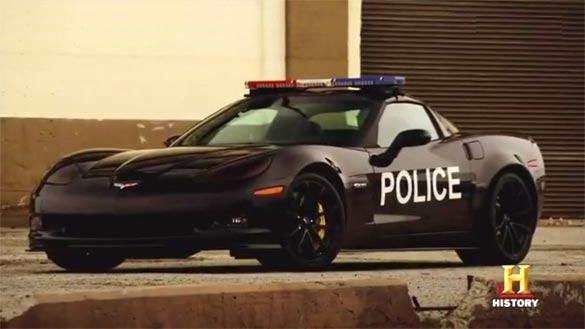 What Top Gear magazine once called the fastest police car in America apparently will remain the property of the Wake County Sheriff's Office in Raleigh, N.C., for the foreseeable future.
The sheriff's office has been using the black 2007 Corvette Z06 for the past five years after seizing it from a drug dealer convicted of felony schedule II possession.
When first taking possession of the car, Sheriff Donnie Harrison and Deputy County Manager Joe Durham said it would be used temporarily as a department vehicle. When it became a burden to the county, they said, it would be auctioned off, with proceeds going to the Wake school system.
Now, though, the sheriff apparently has changed his mind. He says the Corvette will eventually be used for public relations efforts at local schools instead of being auctioned.
He said he didn't know when the Corvette would be retired to "desk duty" but when that day does come, he believes the car can always be useful as an anti-drug message aimed at young people.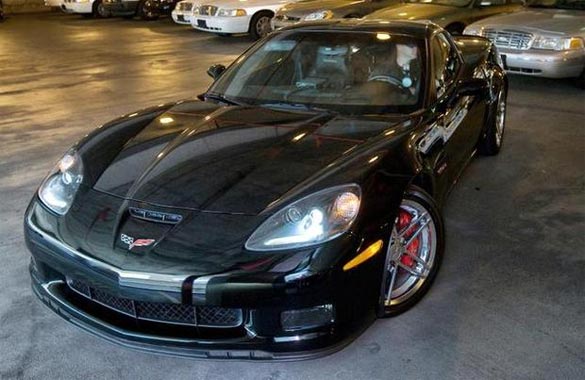 Photo Credit:
News & Observer
"We'll probably use it as a car for displays," said Harrison, sheriff since 2002. "We get calls wanting cars to come to schools, and it'd be a good thing to say, 'If you sell drugs and get caught, this is what will happen.' "
Not everyone agrees with that philosophy, however.
A veteran Latin teacher at Broughton High School for the past 27 years, Jennifer Cates, believes the Corvette won't be effective in delivering that public relations message.
"It seems like the message would be that this is what a drug dealer had," she said, "and boys, especially, wouldn't hear the part about it being taken away."
Despite the difference of opinion, one thing is certain. Lawmen have definitely made good use of the Z06 – racking up about 141,000 miles during the past five years as they used it to make 1,400 traffic stops resulting in more than 1,000 citations. The Corvette has also taken more than $250,000 worth of drugs off the street, the sheriff said.
It's used by the sheriff's Impact Team, which saturates areas with high crime rates and targets areas where communities might be suffering from large numbers of burglaries, for examples, according to Capt. Jimmy Stevens. He added that the Corvette is also used for traffic enforcement and for Drug and Vice Team efforts.
"It's done more good for the county than it would have with money for the schools, I can tell you that," Harrison said. At the time it was seized, the Corvette was worth about $57,000. Now with 152,000 miles on the odometer, it's worth between $16,701 and $19,335, according to Kelley Blue Book.
Check out the Corvette Z06 police car in action during this segment from Top Gear. The GIF above comes from a segment on Top Gear USA featuring Tanner Faust in the Z06 racing the street bike through an obstacle course. Click here to watch the full video on our Facebook page.

Source:
News & Observer

Related:
[PIC] This is Possibly the Greatest Corvette GIF Ever
APB: Po-Po Driving a Confiscated Corvette Z06 in Raleigh, NC
Corvette Stingray Police Car for Sale in Sweden