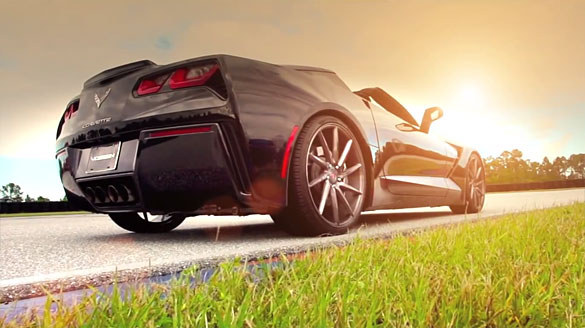 We showed you the video teaser last week, now here is the full video from Vossen Wheels showing off their new Precision Series wheels on the 2014 Corvette Stingray.
On October 18th, the Vossen gang teamed up with Redline Motorsports at Palm Beach International Raceway filming the 2014 Corvette Stingray in all its glory on the track. The wheels featured on the 2014 Corvette are 20″ and 21″ gloss graphite wheels from Vossen's upcoming new Precision Series line.
Vossen says they will also have a photoshoot coming soon. In the meantime, check out all the wheels from Vossen at www.VossenWheels.com.

Source:
Vossen Wheels

Related:
[VIDEO] Teaser from Vossen Shows Corvette Stingray Burnouts in Slo-Mo HD Glory
[VIDEO] Vossen Shows Off New CVT Wheels on the 2014 Corvette Stingray
Black C6 Corvette Z06 Gets Upgraded with D2FORGED CV2 Wheels