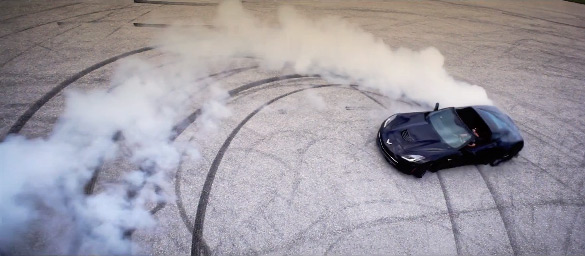 Earlier this month, we learned that Vossen Wheels was one among the lucky first to take delivery of a new 2014 Corvette Stingray. After fitting the C7 Stingray with their new monoblock CVT wheels, the guys took the car to the track. Vossen filmed the Corvette having all that fun on the track and has put out a teaser video with the full release expected this Friday.
Vossen tells us the wheels shown on the Black Corvette Stingray are actually their Precision Series lightweight forged wheels. We'll get some additional details to share.
If that video doesn't have your heart beating, there's something wrong with you. Now we have another reason to look forward to Friday when the full video will be released!

Source:
Vossen Wheels

Related:
[VIDEO] Vossen Shows Off New CVT Wheels on the 2014 Corvette Stingray
Black C6 Corvette Z06 Gets Upgraded with D2FORGED CV2 Wheels
[PICS] Arctic White Corvette Z06 on D2FORGED CV3-LP Lightweight Wheels