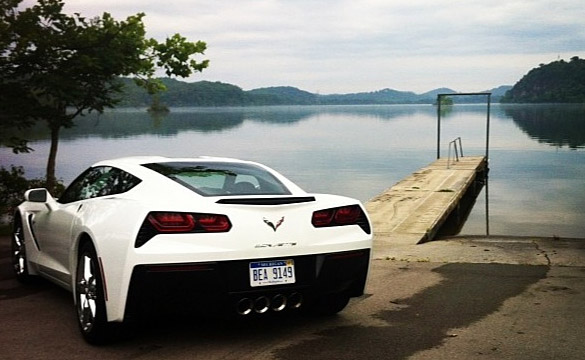 Corvette's Interior Design Manager Ryan Vaughan recently took an Arctic White 2014 Corvette Stingray on a cross country trip from Michigan to Tampa, Florida. No, he didn't stop by the CorvetteBlogger Compound while in town, but he did upload some pictures of his journey online.
Following a thread on Corvette Forum, we found that Ryan and his wife Sabrina had indeed taken the Stingray on a road trip and they documented the journey on his Instagram account with nearly a dozen pictures.
One of his tags reads "Tail of the Dragon" which is one of the items on the top of our list of cool things to do in a Corvette. You can see more of their photos on Instagram and the Corvette Forum.

Source:
Instagram via Corvette Forum

Related:
[PICS] The 2014 Corvette Stingrays at the Corvette Museum's 60th Anniversary Celebration
[PICS] The 2014 Corvette Stingray Coupe in Arctic White
[VIDEO] The C7 Corvette Interior Design Seminar at the 2013 NCM Bash