It's become something of a weekend tradition for many folks to watch Sunday Morning on CBS.
This past week, reporter Lee Cowan took the 2014 Chevrolet Corvette Stingray for a spin, including a trip down Memory Lane, and the result was a very flattering video about our favorite sports car.
"General Motors is hoping the new Stingray will put America's oldest auto nameplate back in the winner's circle," Cowan said. "Unleashed in Detroit last week, it's lower, wider, and faster – and it's got an attitude."
Exactly what Corvette officials were hoping to hear.
"It's like a fire-breathing monster," praised Jean Jennings, editor of Automobile Magazine. "It looks like it."
She believes GM is sending a potent message that it can still build cars like the original Corvette Sting Ray from 1963 – that "it still has the wherewithal to make a dream car, a two-seat sports car that costs a lot of money and delivers a huge whack of fun!"
Chevrolet dealer Rick Hendrick wouldn't argue.
He added three big purchases last week at the Barrett-Jackson Auction to his collection of about 150 Corvettes – including the very first 2014 Stingray when it comes off the assembly line later this year.
"I think this car will probably be one of the most sought after cars that we've seen in a long time," Hendrick told CBS.
Like many of us Corvette enthusiasts, Hendrick has loved the car for years. "The Corvette was just the ultimate car," he says. "I mean, it was you had the styling, the power, all the girls liked 'em."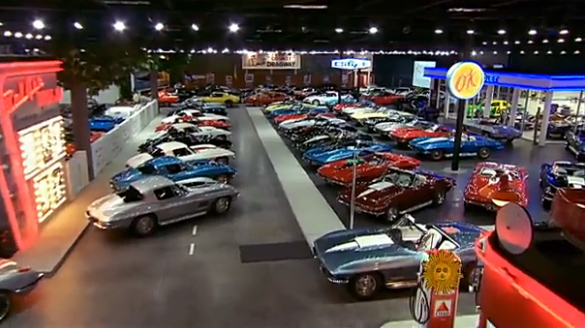 Chief Engineer Tadge Jeuchter likes 'em, too.
"There's no doubt in my mind that we'll be fully competitive with pretty much any other car," Juechter told Cowan, praising the new car's powerful performance.
Including Ferrari and Porsche?
"You name it!" Juechter said with a laugh.
Of course, Corvettes are known for their sleek and sexy designs.
Leave it to the man in charge of that part of the Stingray to sum it up in one powerful word: "Wow!"
That's how designer Tom Peters summed up the new car.
We wouldn't argue.

Source:
cbsnews.com

Related:
[VIDEO] Interview with Corvette Chief Engineer Tadge Juechter at the 2013 NAIAS
[VIDEO] The 2014 Corvette Stingray Press Conference at the NAIAS
[VIDEO] The 2014 Corvette Stingray Says Good Morning on the Today Show