While admitting that his team has "a lot to learn," Reeves Callaway believes focusing all their attention on their two new cars in the Pirelli World Challenge in 2018 will pay dividends.
Callaway announced Monday that it will be competing next year under the Callaway Competition USA banner with two Callaway Corvette C7-GT3R racers, and next month, we'll find out exactly who's going to be behind the wheel of both cars next month, the company founder said.
PWC is "the only effort we will pursue for the initial year," he said. "Since we only have one chance to make a first impression, it will be important to launch the car. We feel a concentrated effort in one series is easier for us to control and do well."
Callaway heads into the 2018 PWC fresh off a championship season in ADAC GT Masters, which uses a similar format to PWC's SprintX races.
"I think our job is really to maintain the good momentum that the car has generated so far," Callaway told Sportscar365. "Different tracks, different driver lineups, different levels of competition, I think we have a lot to learn on how it works in America."
He believes going into a series with basically the same template is "good news" for his team since "the sprint race format with a driver change is something this team is proficient at already."
Callaway will probably base an all-new team at its West Coast headquarters in California, before beginning the PWC season at St. Petersburg, Fla., in March.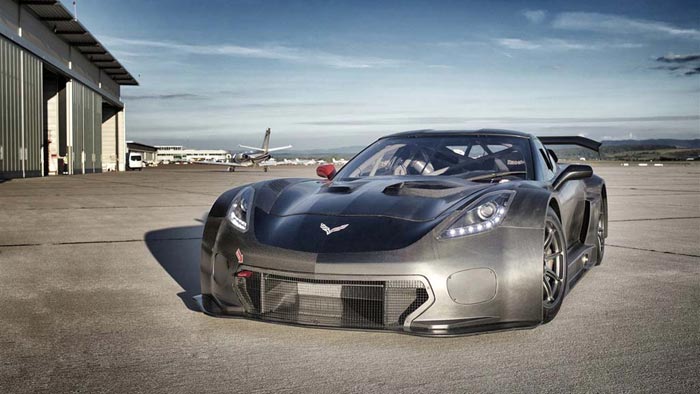 The company is working on two new Corvettes at its German workshop and hopes to have the first car done In time to be unveiled at the PRI Show in December, where more details will be released, including the drivers.
It's those drivers that hold the key to success, Callaway believes.
"The whole effort depends on the driver selection," he said. "All of the cars are very equal. It's not the car that brings an advantage in this series; it's really driver skill and I love that. It highlights that magic ability of a driver to go forward in really close competition."
After the 2018 season, Callaway plans not to campaign factory cars and will simply stand back and support customer racing "as GT3 is supposed to do," he said.

Source:
sportscar365.com

Related:
Callaway Competition to Field Two Callaway Corvette C7 GT3-Rs in 2018 Pirelli World Challenge
Cadillac Racing's Withdraw from PWC Opens the Door for the Callaway C7 GT3
Callaway Competition: ADAC GT Masters Hockenheim Report