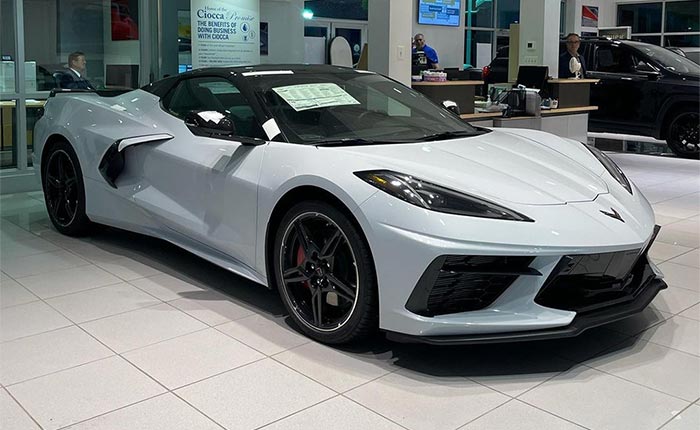 The C8 Corvette Stingray continues to burn up the charts as ISeeCars proclaims it to be the second fastest-selling new vehicle in the U.S.A for the month of September 2021.
The Corvette needed only an average of 8.6 days to be delivered to their new owners during the month. That's down slightly from last month's average of 8.3 days. At the top of the list was the Subaru Crosstrek which needed an average of 7.8 days to sell.
What's really impressive is the average price of the Corvette for September 2021. ISeeCars shows the average transaction for the car was $92,366. That's the highest we've seen ever for the Corvette on this list and it most likely represents the higher percentage of Convertible models that were ordered at the start of the 2022 model year as well as the limited-edition IMSA GTLM Championship Editions.

ISeeCars analyzed over 900,000 new and used cars in September 2021 to create the rankings. The latest month shows an uptick with new car deliveries with new vehicles taking an average of 24.6 days to sell. Last month's figure was an average of 26 days to sell.
"Demand for the mid-engine Chevrolet Corvette has exceeded supply since its launch for the 2020 model year," said iSeeCars Executive Analyst Karl Brauer. "Dealers stopped taking orders for the 2021 model year in March, and demand remains so high the model consistently sells for over MSRP, with an average price of $92,366 compared to its MSRP range of $59,900-$78,850."
The only other General Motors vehicle to make the Top 20 Fastest-Selling New Vehicles list was the Cadillac Escalade which needed an average for 10.1 days to sell. It's average selling price was $99,266.
You can see the Top 20 Fastest Selling Used Vehicles at www.ISeeCars.com.

Source:
ISeeCars

Related:
The Chevrolet Corvette is the 2nd Fastest-Selling New Vehicle in August 2021
The Chevrolet Corvette Was the Fastest Selling New Car in July
Corvette Falls From List of Fastest-Selling New Cars in June