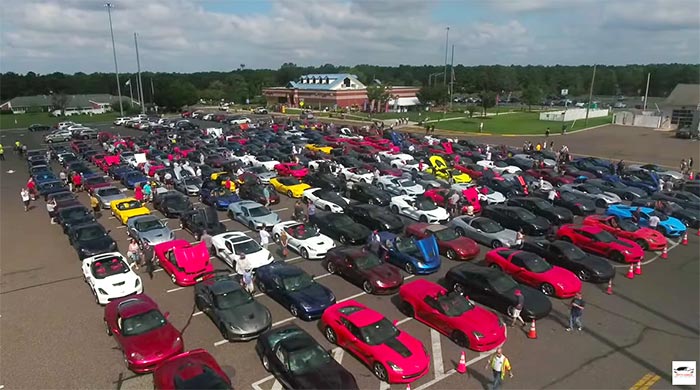 On Saturday, our friends at Ciocca Corvette (formerly Kerbeck) hosted their annual Toys for Tots Corvette Run and it was a smashing success judging by the number of Corvettes that participated as well as the couple thousand new toys collected for the Marine Corp Reserve League.
According to our friend Jeffrey Duda from Zipity's Garage, there were hundreds of Corvettes cruising down the Atlantic City Expressway for the 20-mile trip from the staging area at the Farley Plaza Rest Area to Bader Field Airport in Atlantic City. Once at the airport, they are parked on the old runways, and then the owners dropped off their gift donations to the Marine Corp volunteers.

Ciocca had two large tents set up for the event and free food was provided by Ciocca with a number of food trucks in attendance while the Blitz Band kept everyone entertained.
Zipity has a great video from the event that shares not only the run from the Farley Plaza to Bader Field, but he also includes some of the prep that went into the event as well. Zipity finishes the video with one of his dealership walks where he takes us inside the Ciocca Corvette showroom and checks out all the SOLD customer Corvettes that will soon be delivered to their new owners.

Source:
Zipity's Garage / YouTube

Related:
Save The Date for Ciocca Corvette's Toys for Tots Caravan
Carlisle Events Welcomes Ciocca Corvette of Atlantic City to Corvettes at Carlisle
See the C8 Corvettes and Meet the General Manager at the New Ciocca Corvette of Atlantic City