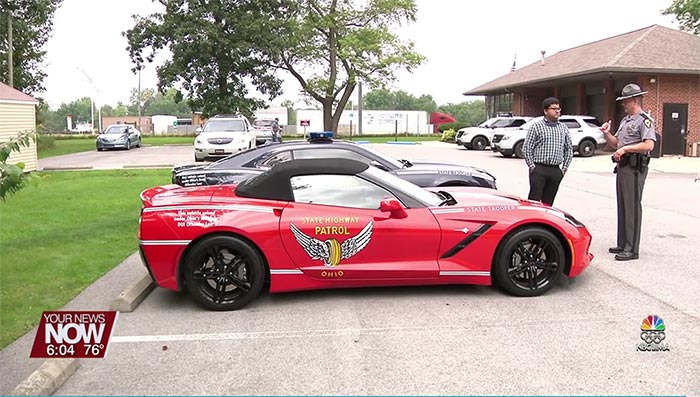 The Ohio State Highway Patrol just upgraded their fleet with the addition of a C7 Corvette Stingray and a Chevy Camaro, but don't expect to see them hiding behind billboards trying to catch speeders anytime soon.
The two vehicles were seized earlier this year during unrelated drug stops and after a good cleaning and inspection, they will now be part of a Safe Driving Initiative campaign targeting Ohio residents. The cars will be based out of the OHP's Lima district.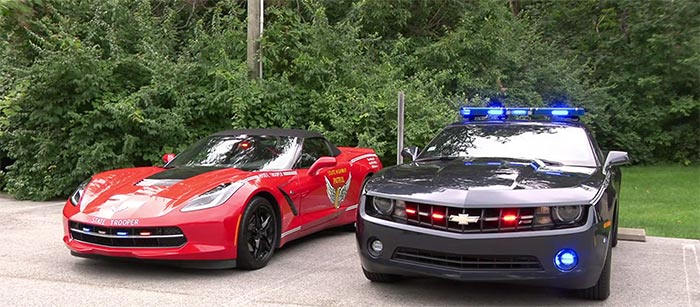 As you can see, both vehicles are now dressed in department liveries complete with emergency lights and sirens and the cars will be displayed at various cars shows and events with troopers sharing driver safety tips and more.
OSP Sgt. Alec Coil was interviewed by the NBC affiliate in Lima and says, "We can bring these vehicles to those locations and they can generate some interest to those who want to come and talk about the cars. And then we can talk to folks about traffic safety while they are there."
You can watch the new report about these two Chevys who joined the OSP from NBC in Lima here.

Source:
hometownstations.com

Related:
2014 Corvette Stingray Joins Dubai's Civil Defense Brigade
[VIDEO] 'Mexico Response Unit' C8 Corvette Stands Guard at Houston Head Turners Gathering
[PIC] La Mesa PD's C7 Corvette Stingray Police Car Visits High School Automotive Students