How would you finish this 1963 Corvette convertible that's been somewhat modified already to resemble a Grand Sport?
The incomplete car is up for sale on Bring A Trailer for the next four days, with the high bid so far being just $15,250.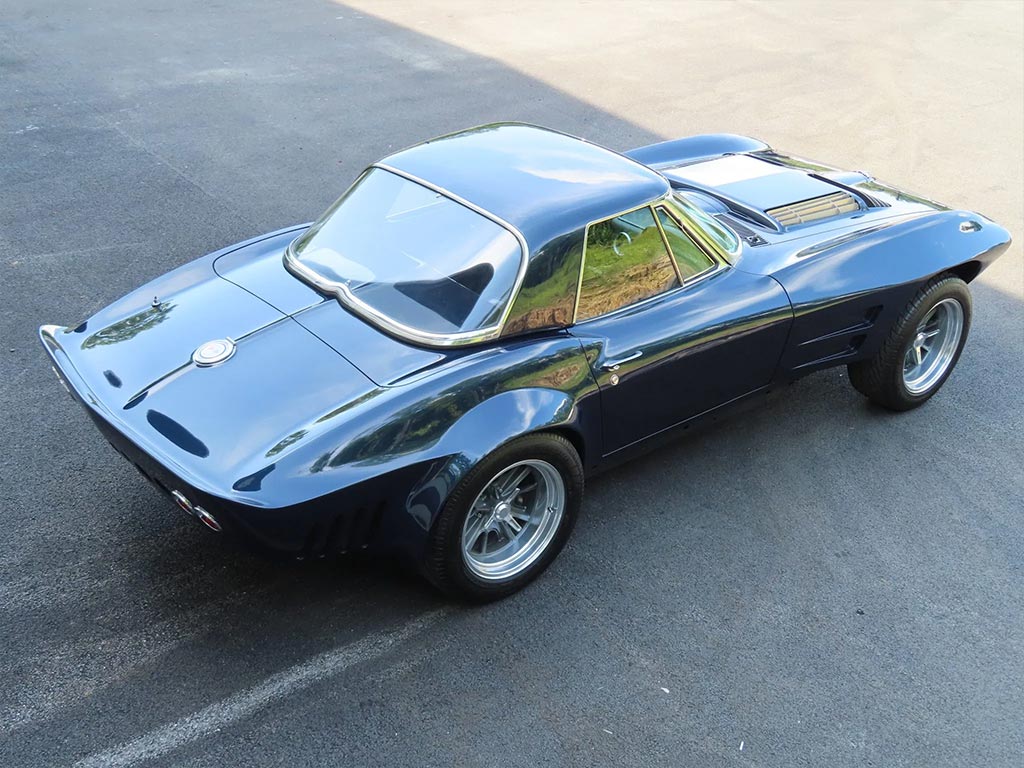 The seller bought the car as it sits today back in March and calls it "an excellent foundation for a cool build." If he kept the car, he had thought about doing a Sunoco tribute with yellow side pipes, 572 engine, and six-speed manual transmission all with the goal of creating a "pretty awesome!" Sting Ray, as he put it.
Whoever winds up getting the car will have to come up with a new drivetrain, however, as no engine, transmission, or cooling system components are included with the sale.

The seller calls the paint and bodywork that's already been done on the car "of very high-quality" by "a very high end restoration group."
They widened the body and added other Grand Sport-style hints such as fixed headlights with clear covers, a louvered and vented hood, and vents in the rear fenders and valance, before painting the car metallic blue. It also boasts of Halibrand-style 17-inch wheels inside Nitto tires (255/50 front and 275/50 rear), four-wheel disc brakes with vented rotors, and a removable hardtop and soft top.

Inside, you'll find black seats with channeled inserts, Classic Instruments gauges, and a color-keyed dash, carpet, and door panels, but you won't see a heater or radio as the previous owner obviously intended this car to be used primarily on the track with plans to add an LS engine with throttle body injection to look like Webers.
He wasn't able to follow through on those plans because of personal issues caused by the pandemic. Now someone else has the opportunity to bring the project to fruition. Will it be you to take on the challenge?

Source:
Bring A Trailer

Related:
2010 SEMA: 1963 Corvette Grand Sport Replica Featuring the New GMPP E-ROD LSA Crate Engine
[VIDEO] Simeone Museum Demonstrates the Original 1963 Corvette Grand Sport #002
Corvettes for Sale: 1963 Corvette Grand Sport Continuation Offered at Auburn Auction