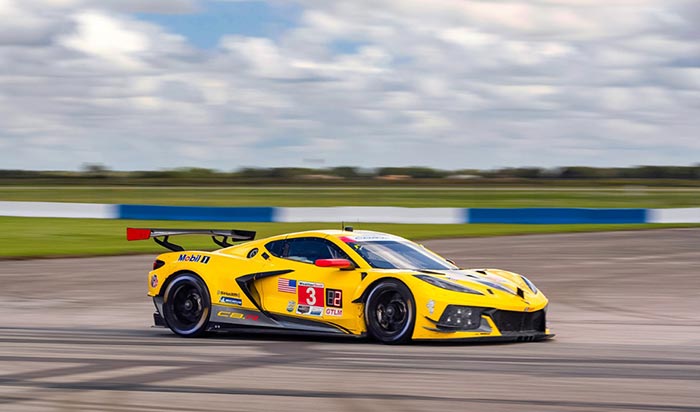 Photo Credits: Richard Prince for Corvette Racing

Corvette Racing will apparently be allowed to compete in the new IMSA GTD Pro category slated to debut in January 2022 at the Rolex 24 At Daytona, according to a report this week by RACER.
The website reports that competitors have reached a consensus to allow Corvette to transition from IMSA's GT Le Mans class to the new GTD Pro category next year, even without a currently eligible GT3 version of the C8.R as required in GTD Pro.
"Corvette and all the brands in IMSA are very important partners of ours," series president John Doonan told RACER. "We want to do everything we can to make their continued participation as relatively easy as possible. So we're in a decision mode, working very closely with the partners at Corvette Racing, GM as well, and all the other manufacturers to make sure that we can put them in a position to be able to continue to compete, right away, in GTD Pro, with an eye on what we can do with them going forward."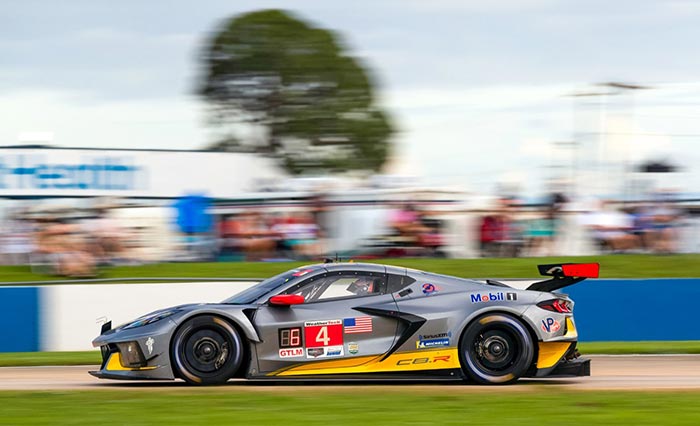 Despite not yet formally committing to compete in GTD Pro as yet, Corvette Racing will apparently receive a waiver allowing the use of a detuned version of its GTLM C8.R for the first one or two seasons of GTD Pro, competing with a special Balance of Performance formula applied.
"In the end, it's their company's decision to make relative to creating a GT3-spec car," Doonan said. "And we'll let them be the ones to share that news when they're ready to. But for the short term, IMSA is putting ourselves and everybody who's involved, from the tire makers to all the other manufacturers, in a position to let folks compete as easily as possible, given their current product, and to also have an eye on the future, which would be using only GT3-spec cars."
RACER says other competitors – including Acura, Aston Martin, Audi, BMW, Lamborghini, Lexus, Ferrari, McLaren, Mercedes-AMG, and Porsche – either have a GT3 model or have not asked to detune and use their GTLM/GTE cars in the new category, leaving Corvette as the only one apparently needing such a waiver.
"To be honest with you, we try never to make decisions in a vacuum," Doonan said. "So as we have allowed the market to speak, they've spoken in a forum that each of them can hear one another, and that includes Corvette Racing. Right now, nobody is giving us any blowback about trying to make it work, both in the short and the long term."

Source:
Racer.com

Related:
Corvette Racing's Future in Limbo as Chevy Rules Out GT3-Spec Corvette for 2022
Return to Le Mans Highlights Corvette Racing's FIA WEC Program
[VIDEO] Corvette Racing Receives Two Invites for the 24 Hours of Le Mans