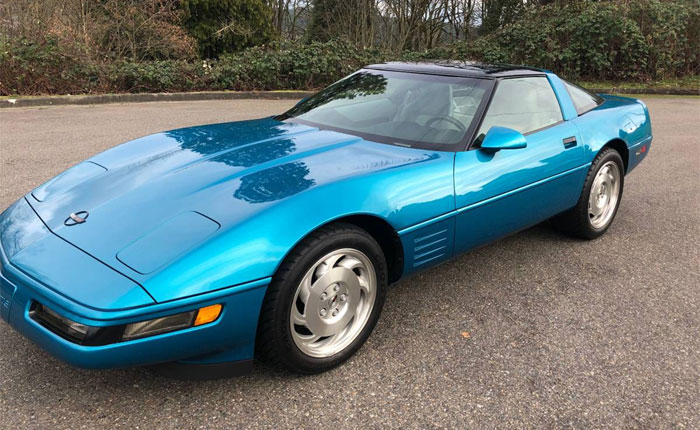 The miles are low, but the number of other Corvettes in this color is even lower for this 1994 Corvette coupe up for sale on craigslist.com in Seattle, Washington.
The car was kept on display and in storage for most of its life in Illinois, where it was recently sold as part of an estate sale after the original owner passed away.
It's been driven only 4,229 miles, but the number of '94 Corvettes finished in Bright Aqua Metallic is just 1,209 – the third rarest color that year behind Copper Metallic (114) and Competition Yellow (834).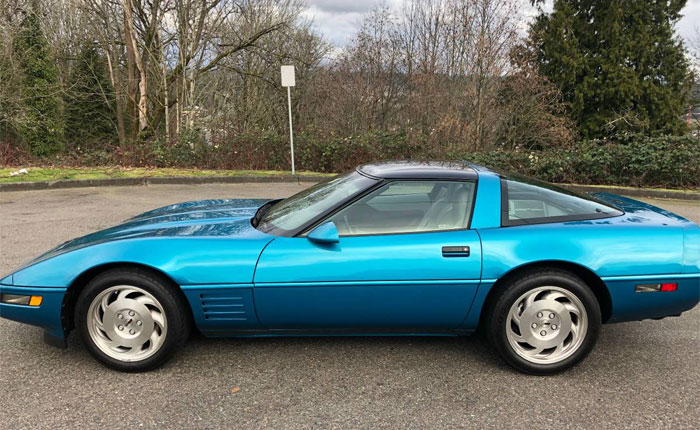 The asking price is $17,250 – not bad for a Corvette said to be in "outstanding condition" that "has been lovingly cared for."
In fact, for further peace of mind, the car underwent a complete checkup at Lee Johnson Chevrolet last December, when a new battery was installed but no other issues were found. "Runs like a dream," the seller boasts.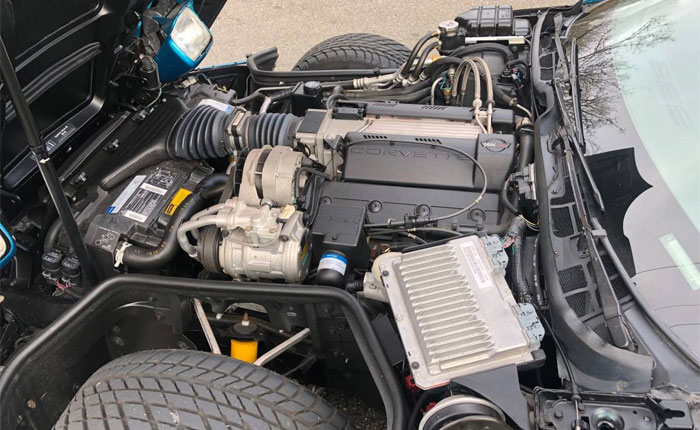 The car listed for $39,469 and includes power windows/locks, dual roof panels (tinted and body color), an upgraded Bose sound system, and 3.07 performance axle radio, along with the Group #1 option package that includes electronic air conditioning and six-way power seats.
The seller pointed out minor flaws in the car, including two small fingernail-type scratches (an inch and an inch and a half long) above the right rear wheel well that he says are "hard to see in photos, do not appear on dark days, and most likely can be buffed up a bit to look better." He also notes a small scratch on top of the interior center cup holder, as well as very fine thin scratches on the blue top that he believes would require a repaint should the next owner want a flawless blue top. It still looks great and is fully functional, he says, adding that he prefers the look of the transparent roof panel.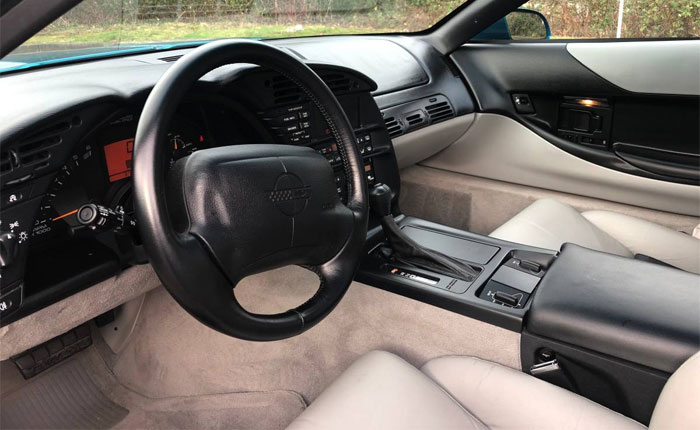 Two things that aren't functional, however, are the power antenna (removed for reasons unknown) and the CD player.
The two-tone gray and black interior of the car, as you might expect from such low miles, is still in top-notch condition and looks really beautiful in photos contrasted against the Bright Aqua Metallic body. The leather seats are described as "soft, wrinkle-free with no stains, marks, etc."
The car has the stock LT1 engine that makes 300 horsepower, coupled to the four-speed overdrive automatic transmission.

Source:
craigslist.org

Related:
Corvettes for Sale: 1981 Corvette with Ground Effects on Bring A Trailer
Corvettes on Craigslist: 1992 Corvette in Rare Yellow
1969 Corvette For Sale Spent Entire Life with GM Employee Who Designed the C3 Door Handles