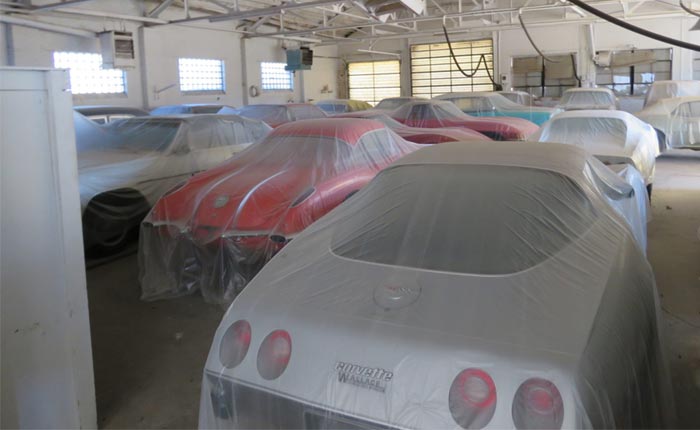 It looks like we've gone back in time and are visiting a car lot in the 1980s, or 1970s, or 1960s, or, well, all the way back to the 1920s!
That's the first reaction for many folks upon seeing the massive collection of more than 140 vehicles gathered by Bob Regehr, ranging all the way back to 1928 and all the way up to 1986, and virtually every year in between!
You may not recognize Regehr's name, but you're very familiar with his claim to fame. He's the man who came up with the Moon Walk bouncy house – you know, the inflatable plastic fantastic that you and/or your kids enjoyed back in the day.
Regehr used some of the money he amassed from his invention to buy cars, cars, and even more cars. Now with his passing last year, the collection – which at one point reached 226 vehicles but has been pared down to "just" 140 – is going on the auction block later this year, online and on-site on Saturday, Oct. 24 at 9 a.m. at the Kansas State Fairgrounds in Hutchinson, Kansas through VanDerBrink Auctions.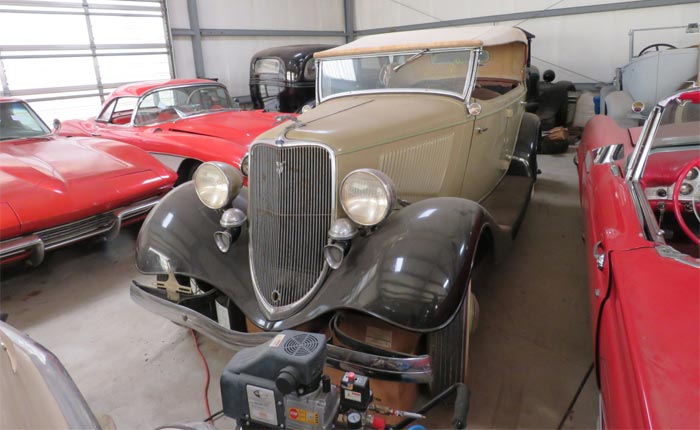 Video shots of the collection reveal everything from a 1928 Model A to a 1997 Ferrari 308 GTS. In between are several Corvettes, including a '56, two '58s, a '64, a '67, a '70, a '72 with a 454 engine, and a '78 Silver Anniversary L82.
That's not to mention all kinds of other GM vehicles, including cars like a 1972 Buick Riviera, a 1965 Cadillac convertible, and a 1969 Indy Pace Car Camaro convertible.
While we're not a Ford enthusiast, it is interesting to note that Regehr amassed nearly 20 1932 Fords in his collection, which was featured in Hotrod Magazine in 2009.
For the complete list of vehicles, you can download the run list from Vanerbrink Auctions.
Who would have thought a bouncy house would have led to a magnificent collection like this one?

Source:
VanDerBrinkAuctions.com via MotorTrend

Related:
Wisconsin Man Shows Off Huge Collection of Corvette Models
[VIDEO] Michael Brown Profiles a Fabulous Collection of Three 1963 Pilot Line Corvettes
The Jim Osterman Collection of Early Corvettes for Sale at Barrett-Jackson Las Vegas