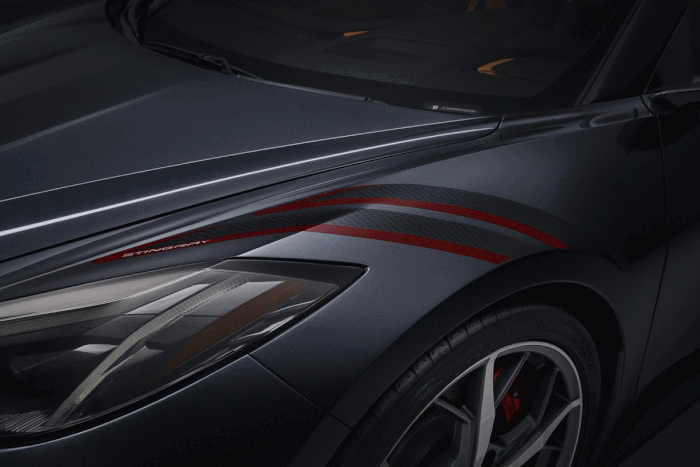 We know how much owners like to show off the tiny C8 crossed-flags logos that are featured on their new mid-engine sports cars. Here's another Easter Egg sighting on the 2020 Corvette Stingray.
If you get up close to the 2020 Corvette Coupe, you'll find the tiny C8 logos on both the front headlights and at the top of the glass rear hatch assembly.
And now for owners that ordering their Corvettes with one of the three Hash Mark graphics, you'll have tiny C8 logos there as well. These closeup photos come from our friend Adam Boca of the NCM Insurance Agency who noticed the detail as it was displayed on a new 2020 Corvette awaiting R8C Museum Delivery.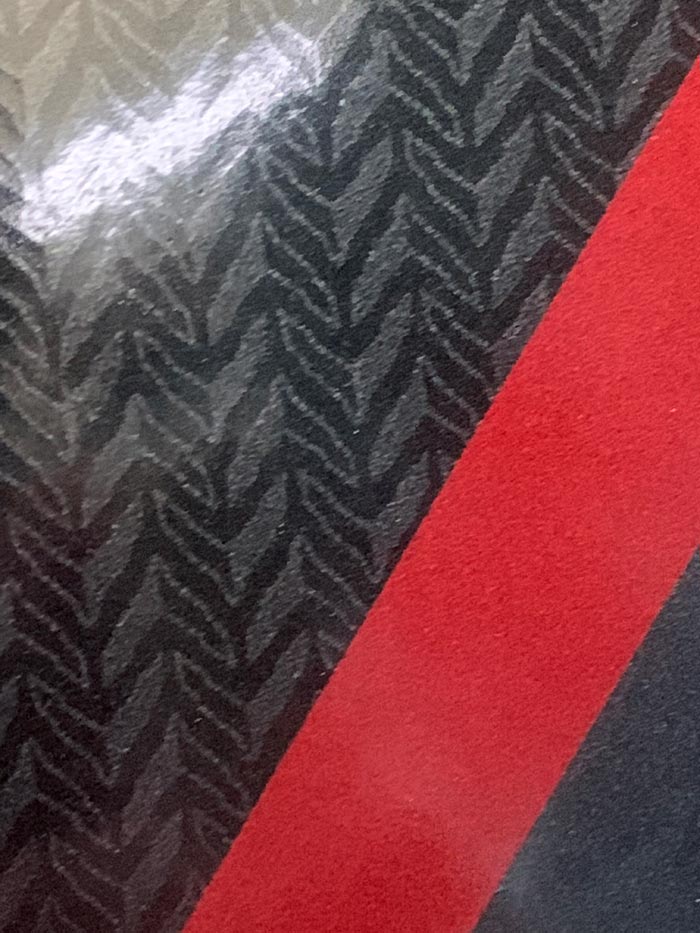 This new 2020 Corvette Stingray is owned by Juan Conception who picked up the car earlier this week. The Hash Marks on his car are the Carbon Flash/Edge Red Accent (SHW) but they are also available in Silver/Carbon Flash Accent (SHQ) and Edge Red/Carbon Fiber Accent (SNG).
Juan's C8 Corvette is nicely outfitted with the 5VM Visible Carbon Fiber Ground Effects as well as the High Wing and a full-length racing stripe over the Shadow Gray exterior. He also added the Edge Red engine cover while inside is the Black leather interior with Competition Seats. You can see more pics of his new Stingray Coupe below: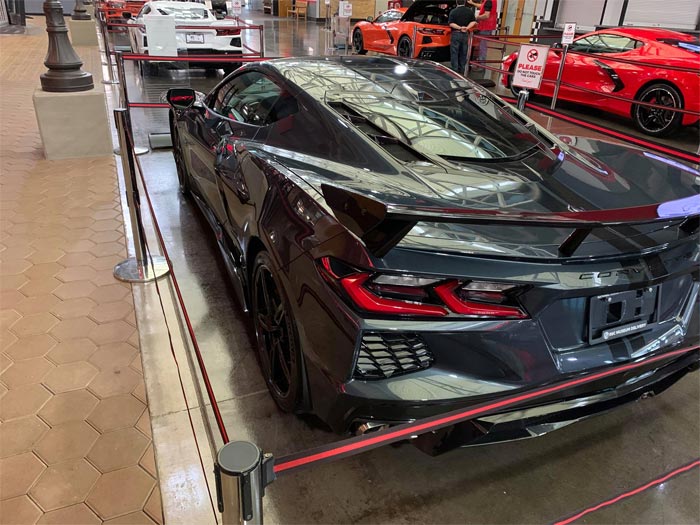 Thanks to Juan for allowing us to share his new 2020 Corvette Stingray!

Source:
NCM Insurance / Facebook

Related:
[PICS] Corvette Team Gives Nod to Zora Arkus-Duntov with Easter Egg Profile Graphics
[PIC] Iconic 'Zora Head' Logo Found on the 2020 Corvette
[SPIED] C8 Mid-Engine Corvette's Digital Crossed Flags Logo Revealed