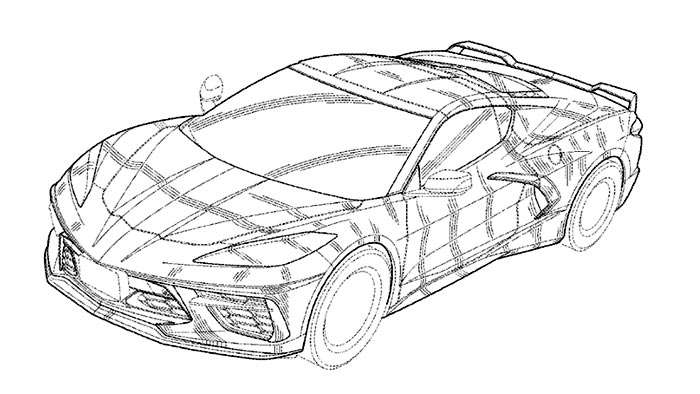 We recently checked in with contributor Jeremy Welborn who found so many of the patents in the run-up to the reveal of the C8 to see if he had seen anything of the full design patents yet. Lo and behold, last night he sends me this new Design Patent for the new 2020 Corvette Stingray Coupe.
The purpose of this patent is to register the car's exterior design with the patent and trademark agency and then it allows GM to offer the designs for toy makers and other parties to create licensed replicas of the new Corvette.
The submission date for the design patent was February 27, 2018 with the official date of publication being October 15, 2019. Corvette exterior design manager Kirk Bennion is listed as the "inventor" for purposes of assigning a name to the patent.
With the design of the C8 Corvette being top-secret for the company, GM held these designs back so they wouldn't be leaked or released ahead of the reveal. So if you've been wondering where are all the 2020 Corvette Stingray Hot Wheels cars are, there's your answer.

Click here to view the whole 2020 Corvette Stingray's Design Patent.

Source:
United States Patent and Trademark Office

Related:
New Chevrolet Patent Features Bow-Tie Branded Brake Rotors
GM Receives a New Patent for Advanced Active Aerodynamics
GM Files Patent Application for Active Aero Side Panels