An interesting special edition Corvette popped up on eBay this week. It is number 295 of the 810 Grand Sport coupes produced to cap off Corvette's fourth generation and it is a storage unit find!
This skunk-striped car had been tucked away for the past 20 years until it was discovered by the seller after catching wind of it through word of mouth in his Texas town.

After being purchased new from Frank Parra Chevrolet in Irving, TX, this clamshell hooded rarity traveled 11,956 miles before being tucked away and somehow forgotten. The seller dumped $5,000 into bringing this Corvette back to life before listing it for sale. The clean Carfax shows just one owner and it sits on original ZR-1-spec Goodyear's.

Bidding for this 330 HP beauty starts at $20,000 and ends this Sunday, September, 22nd. The posting is light on other information and the seller could help his cause by checking and posting some important RPO codes from the label in the console. The Z51 package and Selective Real Time Damping options in particular command a premium.

1996 Grand Sports landed on Hagerty's list of 10 Best Collector Cars to Buy in 2019 due to low production numbers and increased buying power from members of Generation X and Millennials who are snapping up cars that they lusted after as kids. The Grand Sport is the most expensive car on Hagerty's list with a current average asking price of $29k after a peak of $33,350 in 2016. They are expected to gain that value back and continue appreciating in the coming years.
If you are in the market for one of the most desirable C4s, this example might be your huckleberry but you should strike while prices are reasonable.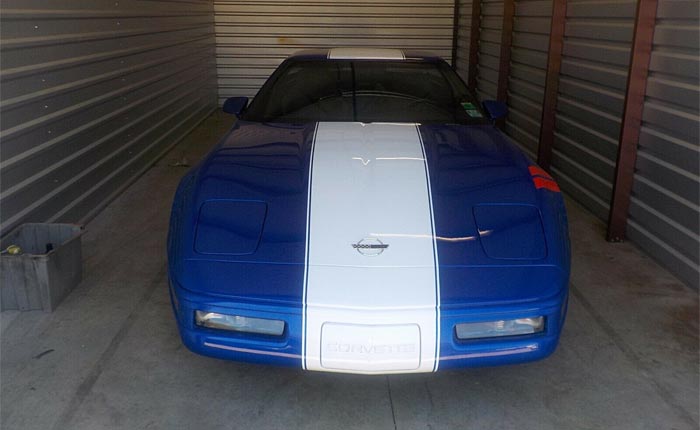 Source:
eBay

Related:
[GALLERY] The Corvette Grand Sport Reunion at Corvette Funfest 2016 (47 Corvette images)
Big Money Lost on the Sale of this 1996 Corvette Grand Sport
Found on Facebook: Rare 1996 Corvette Grand Sport Convertible