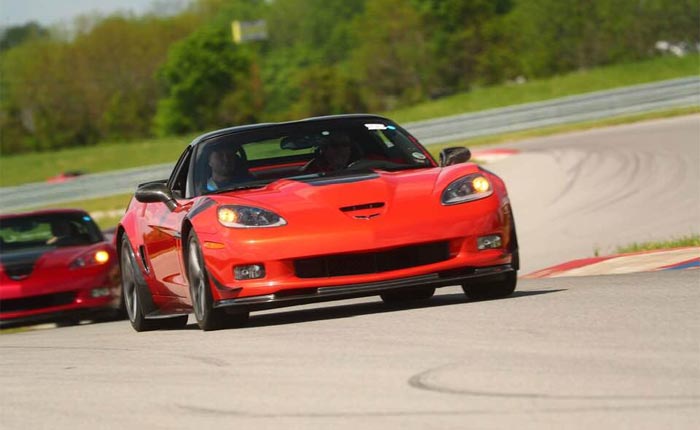 Photo Credit: Tom Stacy

The NCM Motorsports Park will be hosting a High Performance Driving Education (HPDE) event on August 19-20th as part of the week-long celebration of the National Corvette Museum's 25th Anniversary celebration.
Take your Corvette on the track and learn the three keys to becoming a better driver: Education, Safety and Fun! Along with the on-track action, classroom instruction will help you fine-tune the techniques for high-performance driving!
The HPDEs are popular events and this one held the week before the 25th Anniversary Corvette Caravan will sell out so make sure you register today! The price of the NCM's 25th Anniversary HPDE is $450-$499.
You can register for the event here. Registration ends on August 15, 2019 11:59 PM EDT.
Here are some of the details from the NCM Motorsports Park:
While 2019 marks a big year for the NCM Motorsports Park turning "5", it marks an even bigger year for the National Corvette Museum turning "25"! To celebrate this milestone anniversary, the Museum hosts a "Corvette Caravan" attracting thousands of Corvette enthusiasts from around the world in conjunction with their annual anniversary event. To kick-off the celebration, we're hosting our annual NCM Anniversary High-Performance Drivers Education or "HPDE" which focuses on the 3 keys to becoming a better driver – Education, Safety, and Fun!

Students are separated into groups based on road course driving experience, with most being assigned experienced driving instructors to help teach and enhance driving skill and enjoyment. You get to drive your car as fast as you can in a controlled, safe atmosphere! Along with the on-track instruction, our program offers second to none classroom sessions to fine-tune the technique and theory of high-performance driving.

Source:
NCM Motorsports Park

Related:
The Corvette Museum Purchases 208 Acres of Land Adjoining the Motorsports Park
[VIDEO] OnStar Thinks Andy Pilgrim Crashes a Corvette ZR1 During a Hot Lap
Corvette ZR1 Sets Track Record at the NCM Motorsports Park