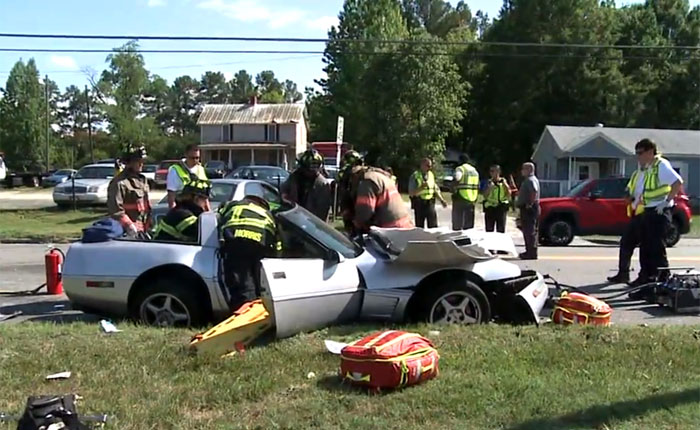 A late C4 Corvette coupe suffered major damage to the front end after a head-on collision in Durham, N.C., on Wednesday afternoon.
Traffic came to a standstill on Highway 98 near Chandler Road after the silver Corvette collided with a BMW sedan.
Police released no details on injuries to the occupants of the two vehicles, but a video from WTVD shows at least six firefighters working to extricate the driver of the Corvette from his car.
The cause of the accident is still under investigation.

Source:
abc11.com

Related:
[ACCIDENT] Man Watches as His 2014 Corvette Stingray Goes Up In Flames
[ACCIDENT] C4 Corvette Jumps the Sidewalk and Crashes Through a Safety Barrier
[VIDEO] Parents Want Answers After a Teen Driving a C7 Corvette Hits and Injures Two Students