Here's the most eye-catching 1989 Corvette you'll ever run across.
It's a replica of the Batmobile from the 1989 feature film "Batman," and it's currently up for sale on Carsforsale.com at a dealership out of Venice, Fla.
We're disappointed it wasn't on a car lot in Gotham City, but maybe it could be trucked up there.
We tried to find out a price, but no one answered when we called. Guess they were out looking for the Joker or the Riddler.

Apparently this Batmobile started life as a 1989 Corvette, but that's where any resemblance to the car that left Bowling Green that year ends.
The custom body is finished in matte black paint, with a black interior complete with all kinds of gauges needed to fight super criminals, including machine guns that raise, lower and fire with propane and oxygen, a working afterburner (and we thought the 2019 ZR1 was cool when it shot sparks out the exhaust), and a back-up camera with monitor.
Under the hood is an LS1 V8 "for outstanding drivability and reliability," the seller says, and there's a full air ride suspension system that is said to make for a smooth ride while chasing bad guys.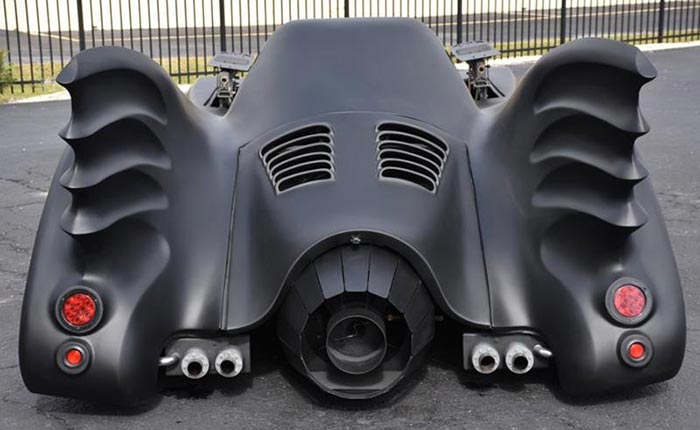 If you're interested in this very unusual 1989 Corvette, give the folks at Ideal Classic Cars a call.
"Come in or call today to make it yours and help protect the innocent citizens of Gotham City!" the carsforsale.com ad says.

The sellers even take trades, so you might be able to swap one of your other iconic vehicles from Hollywood, say the Munsters' hearse or the Beverly Hillbillies' truck.
Just be ready to respond whenever you see the Bat Signal up in the sky!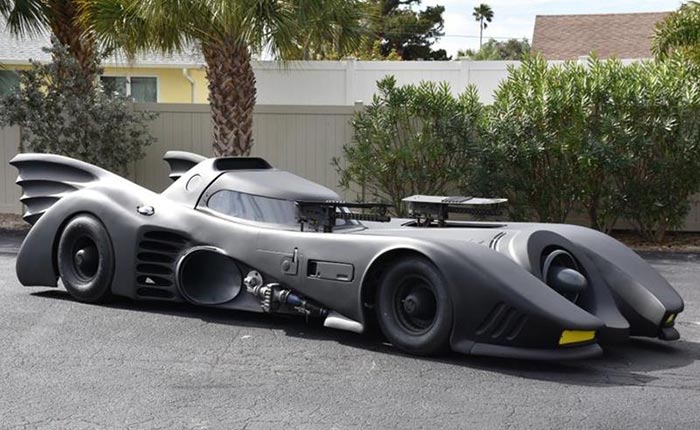 Source:
Carsforsale.com

Related:
Corvettes on Craigslist: 1985 Corvette Batmobile
[VIDEO] Dad Builds Homemade Batmobile Out of a C5 Corvette
Chuck Jordan's 1967 Corvette Batmobile