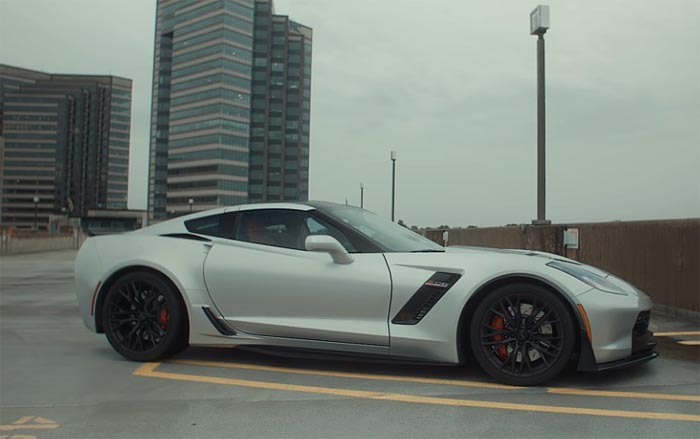 Youtubers, pay attention. This is how you do a Corvette video.
Great visuals and a voice that commands your attention from the start, The Benchmark of Speed does some 60-130 mph pulls in an 8-speed automatic 2019 Corvette Z06 and offers some comparisons to the C7 Z06 manual he once owned. Did I mention the visuals?
How Fast is a Stock 650HP Corvette C7 Z06
The Benchmark of Speed
On this episode, I return from an 8-year hiatus to do some 60-130 runs in my new 2019 Corvette C7 Z06. I also briefly compare it to the manual C7 Z06 which I previously I owned. People often wonder if the 8-speed automatic is faster than the tried-and-true 7-speed manual. Let me find out for you.

Source:
The Benchmark of Speed / YouTube

Related:
[VIDEO] This is What a C6 Corvette Z06 Sounds Like with a Flat-Plane Crank
[VIDEO] Top Speed Corvette Z06 Run on the German Autobahn
VIDEO] Watch the Corvette Z06's Fuel Gauge Drop During a 0-185 MPH Top Speed Run