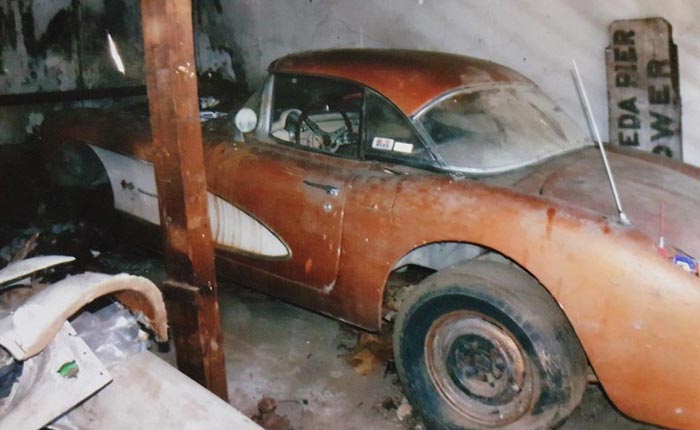 A 1957 factory fuel injected Corvette with an interesting pedigree is up for sale on eBay.
Described as a "fantastic barn find" by the current owner, the car definitely needs a lot of work, but the seller claims that its VIN shows it to be pictured in legendary Corvette expert Noland Adams' restoration volume 1 book.
The 250-horsepower Powerglide Corvette has been stored in a barn since 1980 and definitely will require a full restoration.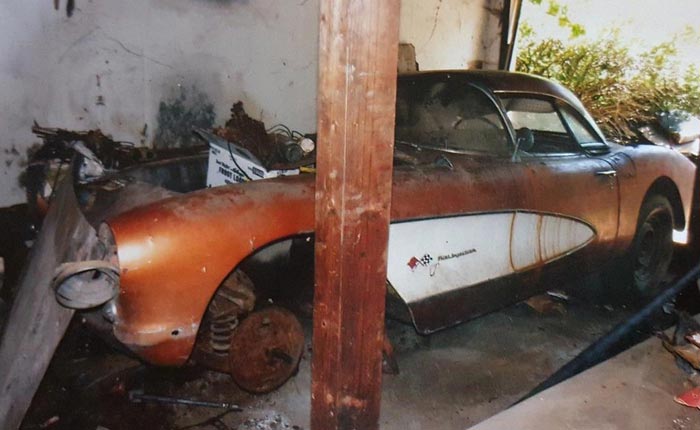 It has no engine (the one in the pictures doesn't come with the car) and no fuel injection unit and at one time was set up for a four-speed transmission so it currently has a clutch pedal.
The car has been painted several times throughout its sheltered life, the seller says, but points out that he can't verify if it's been wrecked or not.
The interior is rough due to damage by rodents and includes seat frames only – no carpet, no door panels, no seat springs. "You will have to start from scratch," the seller warns, noting he does have "some door panel goodies like the upper reinforcements and maybe door pull cups."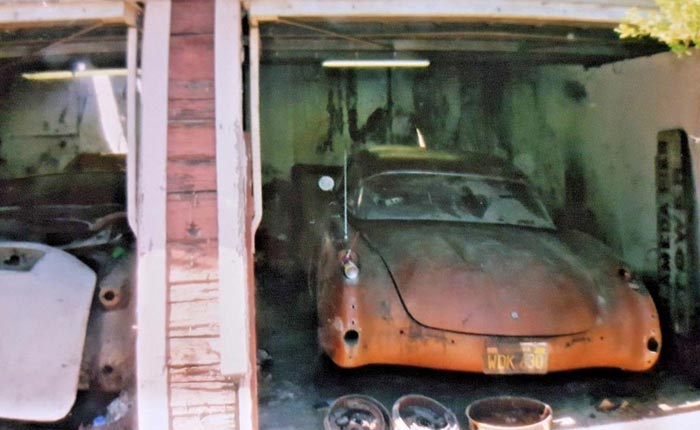 While the car needs a lot of work, the seller does point out that it has a new wire harness front to rear, along with a new gas tank, a fresh rebuilt Muncie four-speed transmission, new brakes, including the master cylinder, and a new aluminum Dewitt radiator.
"I just don't have time to restore to the pristine condition that this car deserves," the seller says.
Will you be the person with the time for the job?

Source:
eBay

Related:
1966 Corvette Found Stored in an Old Truck Box on an Iowa Farm
Rare Sportsman Red 1954 Corvette Barn Find Parked for Half a Century
Corvettes on Craigslist: Barn Find 1968 Corvette Convertible with 427/390 V8