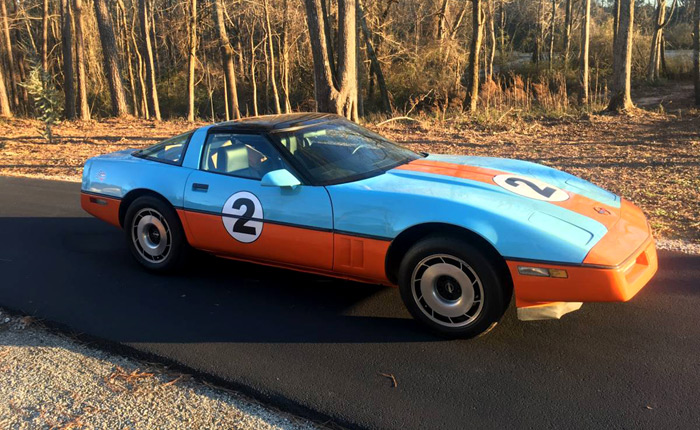 We should all know the story about the 1984 Corvette by now, but in case you don't, here is the quick version.
The inaugural year of the fourth generation Corvette was supposed to arrive in the fall of 1982 as a 1983 model year Corvette, but production delays and further quality issues meant production wouldn't start until early 1983. Chevrolet decided to skip the 1983 model year and the new C4 Corvette debuted as a 1984 model.
Because of the extended selling period, the 1984 Corvette would become the second-largest selling model year with a total of 51,547 produced.
Today, the market for the 1984 is fairly soft and with that many cars produced, finding a buyer for a 1984 Corvette can take a while.
Hagerty.com's Price Guide shows a #1 Concours condition 1984 Corvette valued at $18,500. However, most 1984 Corvettes we see for sale are drivers and fall to somewhere between Good (#3) or Fair (#4) condition which makes them valued between $3,600 – $6,100 on the price guide.
So if you are selling a 1984 Corvette, how do you stand out from the crowd?
We found one owner of a 1984 Corvette who did just that by painting the car in the classic "Gulf Oil" livery!
This 1984 Corvette is offered for sale on Craigslist for $4,900. The car is located in Monroe, GA.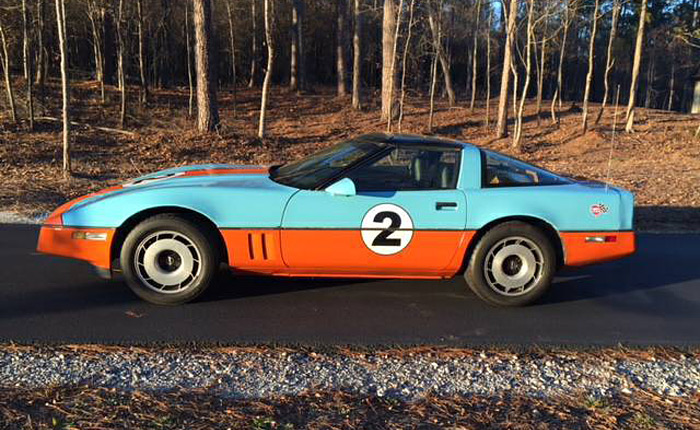 Like many Craigslist ads, this classified ad is short on specifics. The car is an automatic with a clean title and many new parts. The photos do appear to show a clean interior and what look to be new leather seats. The engine is fairly clean as well with no oil or stains on the valve covers, while the radiator support and fan also appear to be new or detailed.
A Gulf Oil Corvette would be a welcome addition to any IMSA Corvette Corral and the price seems pretty good based on the custom paint and "many new parts". Of course, have a mechanic check it out before calling me and saying I told you to buy it. Because you really should. Buy it.

Source:
Craigslist

Related:
1962 Gulf Oil Corvette Race Car Sells for $1.65 Million at RM Sotheby's
[VIDEO] Gulf One 1963 Corvette Z06 Sells for $1.05 Million
Corvettes on Craigslist: 'Barn-Find' 1984 Corvette Parked Since 2000