We spent the last couple of days with the Corvette production team in Atlanta to drive the new 2017 Corvette Grand Sport. During the slide presentation, Corvette's Chief Engineer Tadge Juechter touched on the latest updates for 2017 Corvettes and he revealed that the 2017 Corvette Z06 will be sporting a new supercharger design for better cooling of the engine.
Here is what Tadge had to say about the changes to the 2017 Corvette Z06:
"We've suspended production of the Z06 for a few months as we launch the Grand Sport, and we're going to bring it back this fall with some upgrades. We've redesigned the top of the supercharger for better flow through the intercooler for better cooling on the track for days like this and we're adding additional cooling content for the car."
In addition to the new supercharger cover design, the 2017 Z06 may be getting a new hood with larger vents to increase airflow to the engine.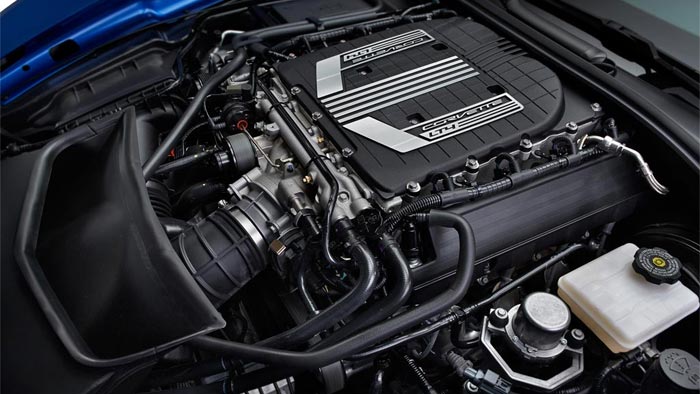 While Tadge says the Z06's cooling issues effects less than 5% of owners, it's part of the production team's "continual improvement" to develop a solution for the Z06 moving forward.
Let's not forget that in addition to those 5% of owners, early reviews and tests of the Corvette Z06 showed the overheating issue was a real problem which plagues the reputation of the car to this day.
As we've discussed previously, production of the 2017 Corvette Z06 will start back up sometime in early September.
Related:
[VIDEO] Corvette Z06 Breaks During Motor Trend's Best Driver's Car Test
Chief Engineer Juechter Responds to Corvette Z06 DNF in Motor Trend Best Driver's Car Test
2015 Corvette Z06 Dominates at Car and Driver's Lightning Lap