Over the years, we've done a series of articles featuring cars getting Corvette engines but this VW Beetle build goes way beyond a simple engine swap. The custom build recently make the rounds online after being offered for sale on eBay.
This 1971 Volkswagen Beetle is riding on a custom frame featuring suspension components from a C4 Corvette. The Corvette's engine was swapped with a GM ZZ4 crate engine with an L98 tuned-port intake that gives it that classic C4 look. The body is a whopping nine inches larger than a stock Super Beetle but is made to look as stock as possible. Big flares are hiding 16-inch ZF-rated tires on C4 Corvette wheels.
Inside the Beetle, a Corvette steering wheel and dash greet the driver while a C4's automatic transmission shifter stands ready to go. C4 Corvette parts abound throughout the car. We like dash and the door mirrors which all made it over to the 'bug.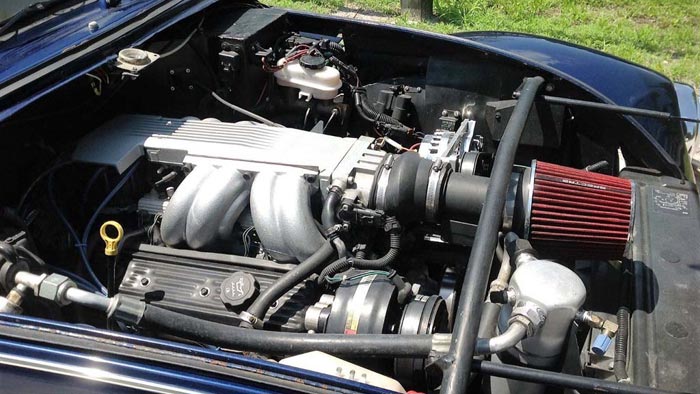 The VW Beetle was listed on eBay with a Buy-it-Now price of $17,000 and it eventually sold for $22,200. While this custom build is one of the crazier Corvette conversions we've seen, it looks very well done. I can only imagine the looks of confusion as you pull into to VW Beetle show with that deep V8 rumble.

Source:
bringatrailer.com via Corvette Forum

Related:
The Corvette-Powered Strand Craft V8 Wet Rod Jet Ski
Unholy Engine Swap: Corvette Z06 Gets a 1.8L from Honda
Unholy Engine Swap: Chevrolet Spark Powered by Corvette Z06's 7.0 Liter V8 Engine