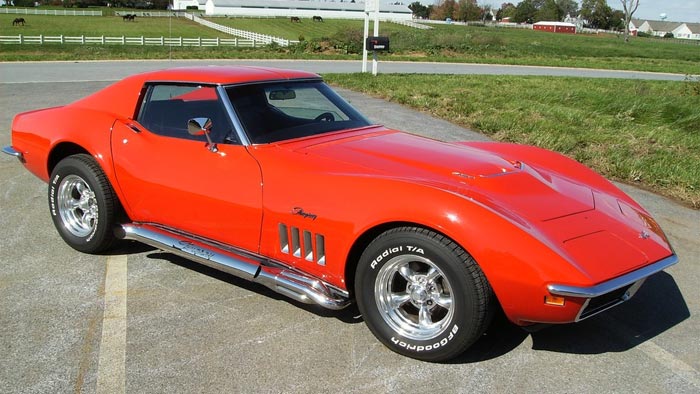 Back in October we inquired, what's the best blue to ever adorn a Corvette? 36% of you told us that the C7's Laguna Blue is the top choice in a runaway vote. That poll met with an overwhelming response so we thought we'd ask again. With Daytona Sunrise Orange leaving the Corvette lineup for 2016 we thought we'd ask, what's the best Corvette orange color?
It's hard to believe, but there wasn't an orange Corvette until 1969 when Monaco Orange debuted. That color lasted one year and was replaced by Ontario Orange which would run from 1970 – 1972. For 1973 and 1974 Corvettes were painted Corvette Orange. In 1975 we saw another name change as we now had Orange Flame which would continue on through 1976. Corvette Orange returned in 1977 before being deleted for 1978.
1972 Corvette in Ontario Orange
1974 Corvette in Corvette Orange
Like the first 2 Corvette generations, the C4 and C5 eras did not have an orange color offered. We wouldn't see a factory produced orange Corvette again until the C6 debuted in 2005. That year we got Daytona Sunset Orange Metallic. That color would carry over into 2006 as simply Sunset Orange. Enter 2007 and, a CorvetteBlogger fave, Atomic Orange. We'd have that hot hue through 2009. The following model year was orange-less and then we got Inferno Orange in 2011 which would continue through the end of the C6 era in 2013.
2005 Corvette in Daytona Sunset Orange Metallic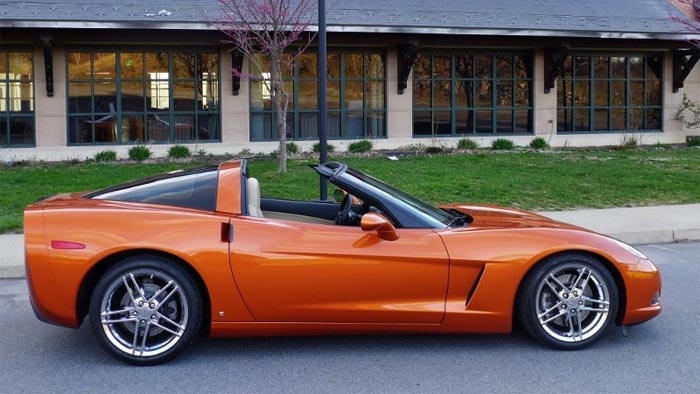 2011 Corvette Grand Sport in Inferno Orange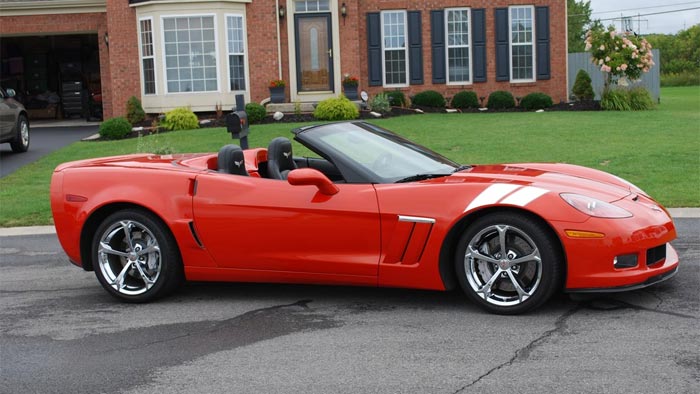 2008 Corvette in Atomic
That brings us to the C7 generation and the one year only Daytona Sunrise Orange Metallic for 2015. By the 2016 model year it was already written into Corvette history.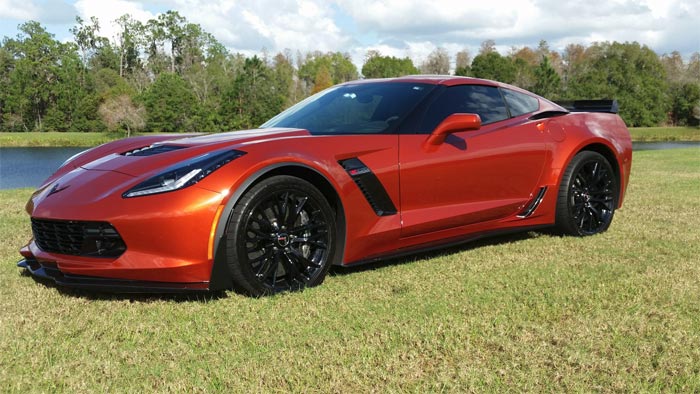 2015 Corvette Z06 in Daytona Sunrise Orange Metallic
So that's our orange colored account of an on again, off again member of the Corvette lineup. Have a favorite orange? Vote for your favorite in our poll below.
Loading ...

Own an orange Corvette? Post up a pic on our Twitter and Facebook pages.

Source:
Photo Credits: CorvetteImages.com

Related:
[PICS] Daytona Orange Corvette Z06 Fitted with HRE's Brushed Titanium Wheels
[PIC] 2015 Corvette Z06 in Daytona Sunrise Orange
[PICS] Monaco Orange 1969 ZL1 Corvette Convertible at Bloomington Gold

What's your favorite shade of Corvette Orange that has appeared on America's favorite sportscar in the last 62 years? Take our poll and let us know!