It's time for another rendition our Friday Poll. This week we're talking colors so we ask – what's the best shade of blue to have adorned the Corvette?
The color blue has been available for nearly all of Corvette's 62 years of production. Below we'll breakdown some of the many shades of blue that our favorite car has worn.
The first blue Corvette showed up in 1954 wearing Pennant Blue lacquer paint. Only 300 were built that year in this new hue. Other first generation blues included Arctic Blue in 1956 and Jewel Blue in 1961.

The C2's gave us stunning Daytona Blue in 1963 and 1964. Later in 1966 we had the terrific trio of Nassau, Laguna, and Trophy Blue. That trifecta was followed up in 1967 with Elkhart, Lynndale, and Marina Blue.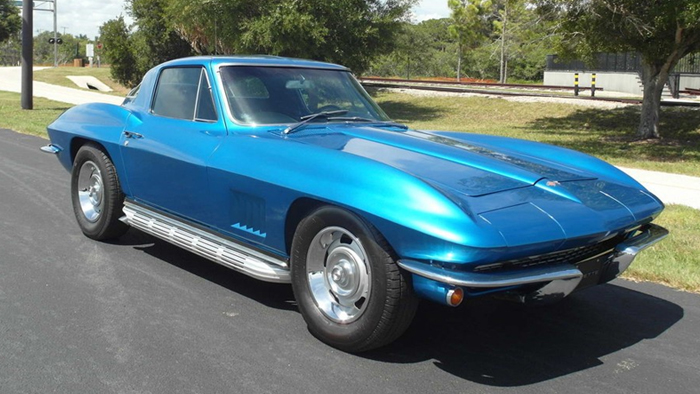 Corvette's 3rd generation ran from 1968 to 1982 and gave us many more shades of blue. Some of our favorites include 1969's Lemans Blue, 1972's Targa Blue, and 1977's Corvette Dark Blue. Later C3's were available with two-tone paint which, of course, included a couple shades of blue. 1981 featured Silver and Dark Blue while 1982 offered the Silver Blue / Dark Blue combo.

The all-new 1984 Corvette debuted with Light Blue Metallic and Medium Blue Metallic. You could also order these 2 colors together in a two-tone configuration. Later C4 Blues included another incarnation of Nassau Blue in 1988, Quasar Blue in 1990, and Admiral Blue in 1994.

In 1997 we got another Nassau Blue on the C5. Other fifth generation blues we saw were 2000's Bright and Navy Blues, and 2004's Lemans Blue.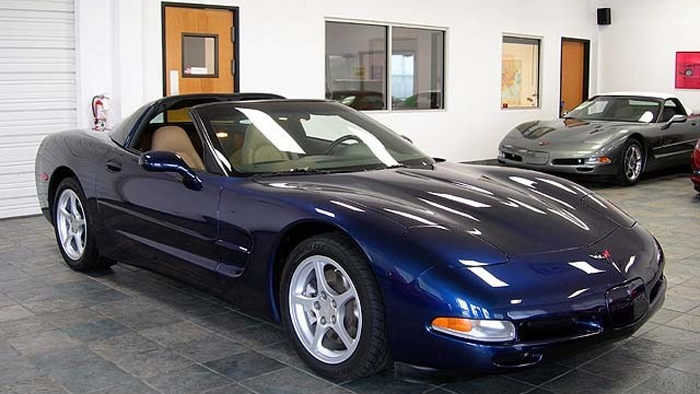 The C6 dropped in 2005 wearing yet another Lemans Blue which led to Jetsteam blue in 2008.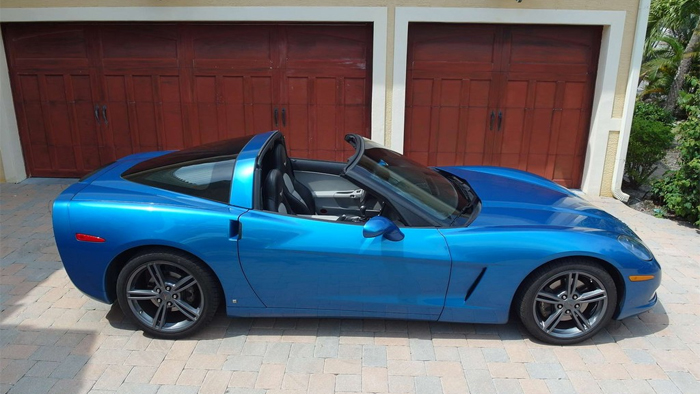 That brings us all the way now to the current seventh generation car which has had 2 blues since its 2014 inception. Night Race Blue and the popular Laguna Blue have been available for all 3 of the C7's production years to date.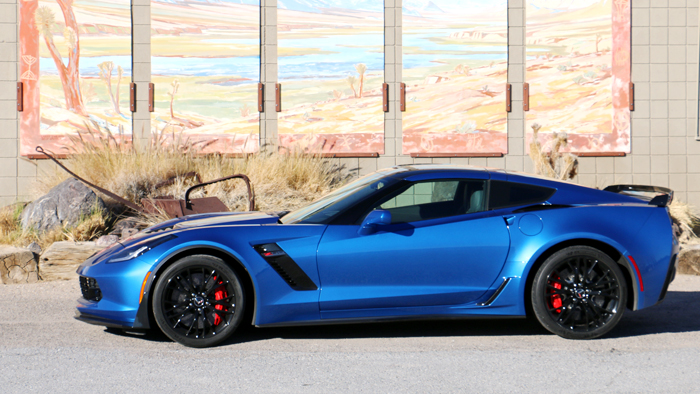 Corvette has had many other blues that we haven't mentioned here. We intentionally left some out. There are just too many to list in one place. So this is why we're asking you, what's the best Corvette Blue? Vote now in our poll below.
Loading ...

Don't see your favorite blue listed? Chime in with your fave in the comments below.

Source:
CorvetteImages.com

Related:
[POLL] What's Your Favorite Corvette Crossing the Block at Mecum Indy this Weekend?
[POLL] Have You Made Your Corvette Resolutions Yet?
[POLL] What Will the Corvette Z06's Nurburgring Time Be?