Back in July we had the great opportunity to visit Lingenfelter Performance Engineering's recently opened Wixom, Michigan facility. The 30,000 square foot facility opened in late 2013 to supplement their existing operation in Decatur, Indiana and to help keep up with the growing demand for LPE products.
Our tour began in the engine build room. The first thing you notice here and throughout the entire facility is the cleanliness of the space and the organization of each in-process build. Parts are laid out in an orderly fashion while they wait on final assembly. In an adjacent room connecting rods and pistons get weighed and cylinder heads are evaluated on a flow bench.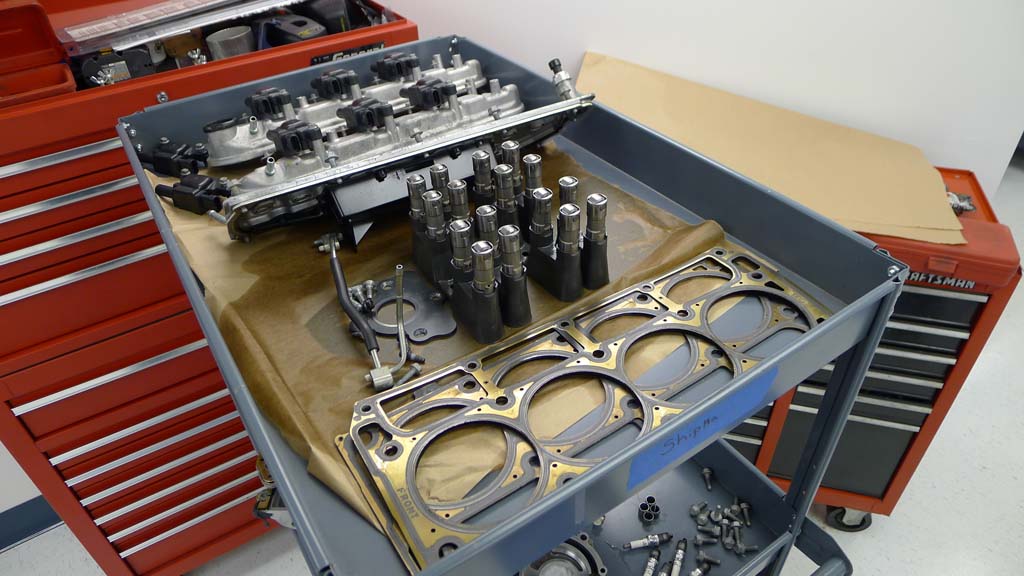 As you'd expect from one of the premier aftermarket suppliers, Lingenfelter's shop is filled with all of the latest and greatest tools. The machine shop features both CNC and standard equipment and basically anything needed to build your vehicular dreams.
Once LPE gets your new track weapon assembled they can measure its performance on either of their 2 engine dynos or on the chassis dyno out back.
Out in the main shop area several vehicles sit in various stages of assembly. The patients here range from Mustangs to Corvettes and even to classic cars. Several Superformance Cobra replicas await new owners. Interested parties can now order one through Lingenfelter, have them built it order, and then drive it home.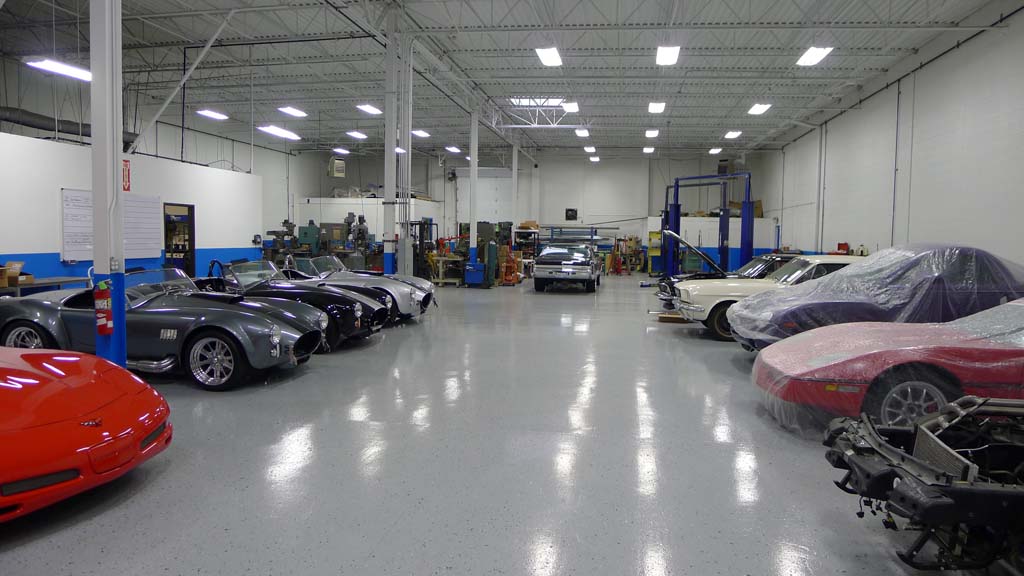 Tall orange storage racks border the room and hold pallets of crankshafts, cylinder heads, and engine blocks while they wait their turn to be built.

Each Saturday morning during the summer the Wixom facility hosts a wildly popular Cars and Coffee which draws hundreds of cars each week. The new event is one of the most popular in the area.
We'd like to thank Dan Cable and Brian Thomson for their time during our visit. If you're interested in having Lingenfelter massage your ride be sure to check them out at Lingenfelter.com or give them a ring at (260) 724-2552. If you're heading to SEMA this week be sure to swing by booth 20337 to check out all of their latest offerings.
Enjoy our gallery of the Lingenfelter Wixom Build Facility below.

Related:
Lingenfelter Introduces New Widebody Performance Package for the C7 Corvette Stingray
[GALLERY] Corvettes on Woodward (68 Corvette photos)
Lingenfelter Announces Performance Packages for the 2014 Corvette Stingray