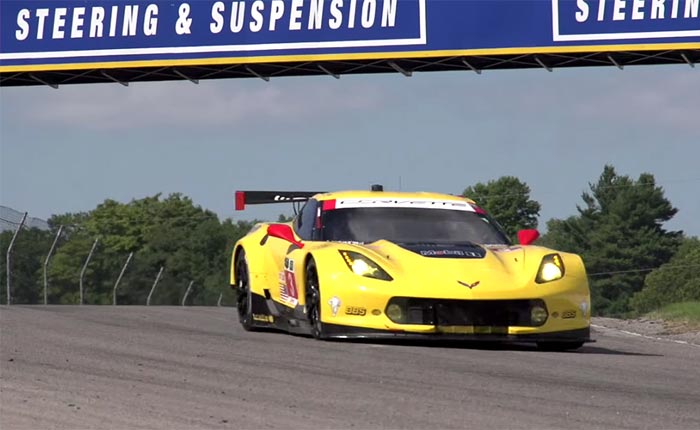 Here's a great video that Canadian Tire Motorsports Park put out on race day with interviews of Oliver Gavin and Jan Magnussen talking about why they love racing at the fast but challenging racetrack. And love it they should as Corvette Racing has enjoyed great success with 11 wins over the last 15 years.

It's no secret that Corvette Racing is a fan favourite at Canadian Tire Motorsport Park. Track co-owner Ron Fellows' long history with the team still inspires success on the historic Mosport Grand Prix Circuit. We caught up with drivers Oliver Gavin and Jan Magnussen to talk about CTMP, Corvette Racing, and their favourite #CTMPmoment. Do you have a memory or moment from CTMP that sticks out? We want to hear about it. Follow us on social media @CTMPofficial and tell us about your #CTMPmoment.
For more on Corvette Racing, hit our archives.

Source:
CTMP on YouTube

Related:
Corvette Racing in Canada: C7.R to Start P5 at the Mobil 1 SportsCar Grand Prix
Corvette Racing in Canada: Home Away from Home
Corvette Racing at Watkins Glen: No.3 Corvette C7.R Finishes Fourth in the Wet